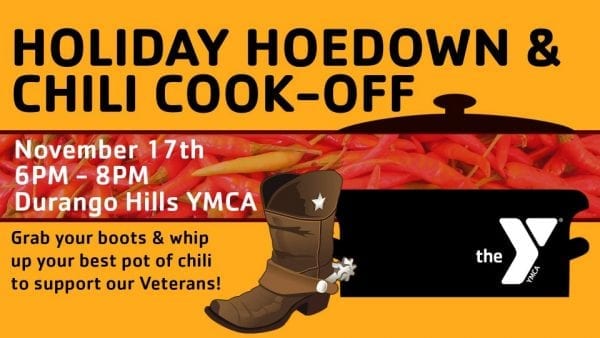 See more here.
This entry was posted in
Advertisement
and tagged
Benefit
,
Dancing
,
Food
on
by Chuck Gregory
.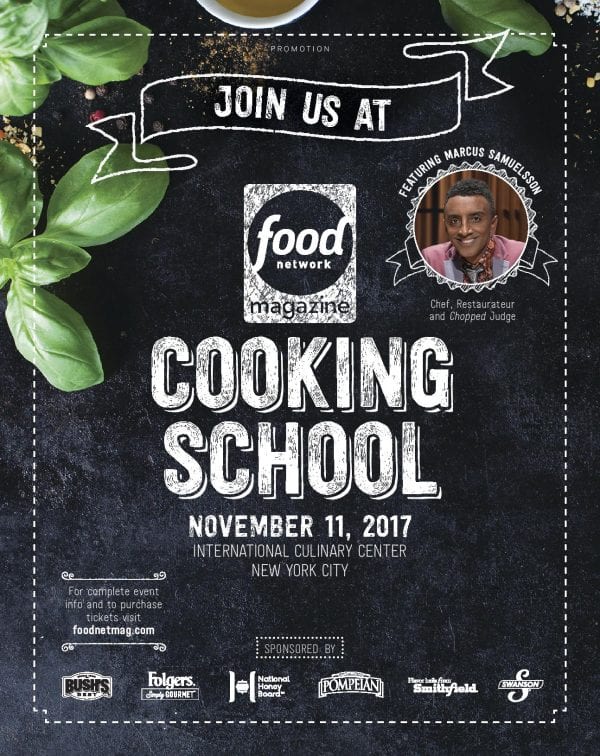 Saturday, November 11 at 8:30 AM
International Culinary Center
Every food lover's dream is to go to Culinary School and now Food Network Magazine readers can do just that! Join Food Network Star Marcus Samuelsson, Food Network Magazine editors and International Culinary Center chef-instructors and learn how COOK LIKE A STAR at the second Food Network Magazine Cooking School. Cook, learn and have fun at this one-of-a-kind event!
Select the morning event with breakfast (8:30AM – 12:30PM) or the afternoon event with lunch (2PM – 6PM; NOTE – AFTERNOON SESSION is SOLD OUT). Every guest will receive an event gift bag, a Food Network Magazine branded apron and gifts from sponsors.
LOCATION
International Culinary Center
28 Crosby Street
New York, NY 10013
DATE AND TIME
Sat, November 11, 2017
8:30 AM – 12:30 PM EST
$139
This entry was posted in
Events
and tagged
Cooking
,
Food
,
Networking
,
New York
,
Training
on
by Antonio
.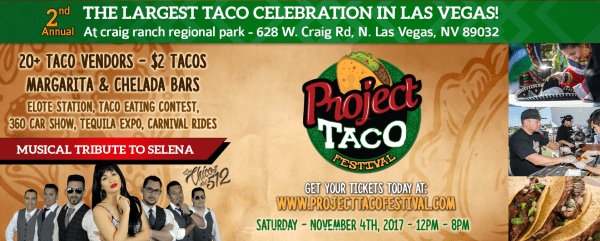 Saturday, November 4 at 12:00 PM
628 W Craig Rd, North Las Vegas
Las Vegas Project Taco festival, now in it's 2nd year, is a gathering of Sin Cities BEST taquerias served with a side of exotic cars "Cars & Tacos" and music from many local Mariachis and Folkloric Dance groups and a special addition of Selena Experience a MUSICAL Tribute to Selena. And of course, the tacos. 25 of the area's best taquerias will be competing for the best taco in Las Vegas.
This entry was posted in
Events
and tagged
Cars
,
Dance
,
Food
,
Las Vegas
,
Mexican
,
Music
on
by Chuck Gregory
.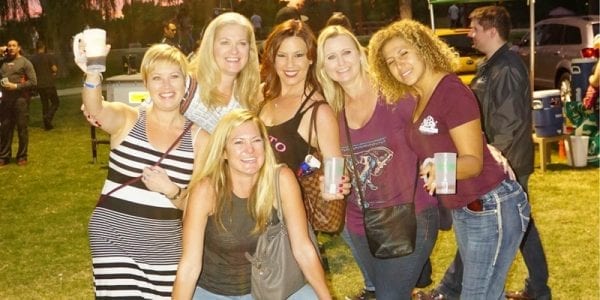 Saturday, November 4 at 12:00 PM
Sunset Park, 2601 East Sunset Rd., Las Vegas
Saturday, November 4th, 2017, New Vista's fall beer event, Brew's Best, returns to Sunset Park for the second year!
Celebrating its 10th year, Brew's Best Beer Festival is the longest running open-air beer festival in Southern Nevada, started in June of 2007.
Enjoy live music and delicious food options from all the food trucks and let's not forget the various beer samplings selections from breweries both local and across the United States, all while supporting a great cause!
New Vista is a non-profit organization committed to providing the intellectually disabled of all ages with equal opportunities and support so they may experience life to the fullest!
This entry was posted in
Events
and tagged
Beer
,
Benefit
,
Food
,
Las Vegas
,
Music
on
by Chuck Gregory
.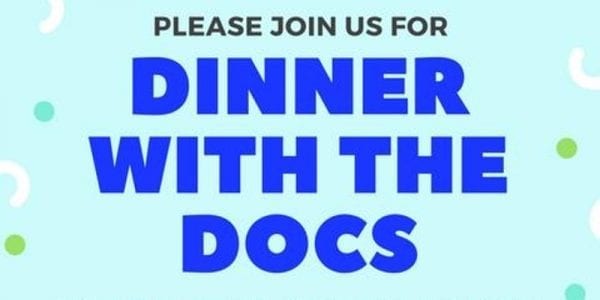 Wednesday, November 8 at 6:30 PM
Viva Mercado's Mexican Bar and Grill, 9440 West Sahara Avenue #165, Las Vegas
ANCHOR IS TURNING TWO!!!
Please join us in our second anniversary Dinner With The Docs on Wednesday 11/8/2017 at 6:30pm. Our dinner will be held at Viva Mercado's Mexican Restaurant.
This dinner is open to everyone; however, SEATING IS LIMITED! Please call our office at 702.778.8664 or email: info@your-anchor.com to reserve your reservation 🙂
This entry was posted in
Events
and tagged
Benefit
,
Food
,
Las Vegas
on
by Chuck Gregory
.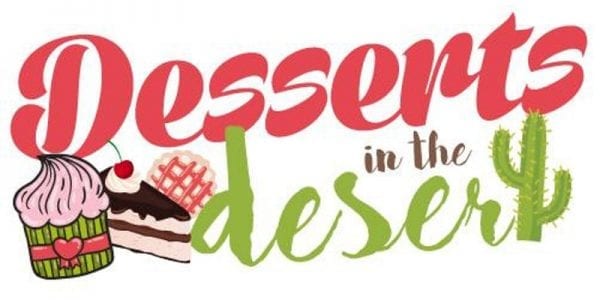 Saturday, November 4 at 12:00 PM
Sancho's Mexican Grill, 2021 W Sunset Rd, Henderson, NV
Desserts in the Desert "A Sweet Way to Give Back" is an event filled with delicious guilty pleasures that will entice the taste buds while giving back to a local charity, Nevada PEP. Join us November 4th at Sancho's Mexican Grill from 12 p.m. to 4 p.m. where the best local restaurants, bakeries, cafes, and local chefs will bring their favorite and superlative delights for you to sample and savor. Each delectable treat will also have a pairing selection with craft beers, wine, and cocktails.
There will be fun activities for ages 9 to 99, live music and performances.
This sweet event will raise funds, bring awareness, and activism towards Nevada PEP.
www.nvpep.org
The Sweet Deal:
-Sweet treats from area bakeries and restaurants
-Decadent desserts from local chefs
-Sweet pairings w/craft beer, wine, & cocktails
-Live Acoustic music and performances
-Life Size games and prizes
-Family Friendly event
This entry was posted in
Events
and tagged
Beer
,
Benefit
,
Cocktails
,
Dessert
,
Food
,
Las Vegas
,
Wine
on
by Chuck Gregory
.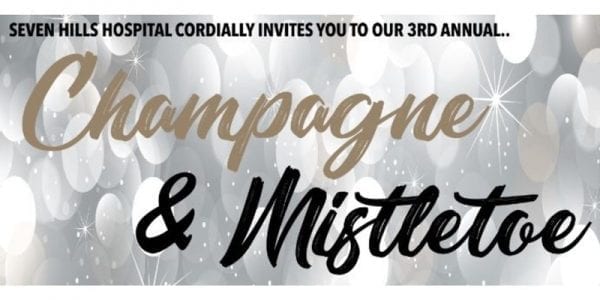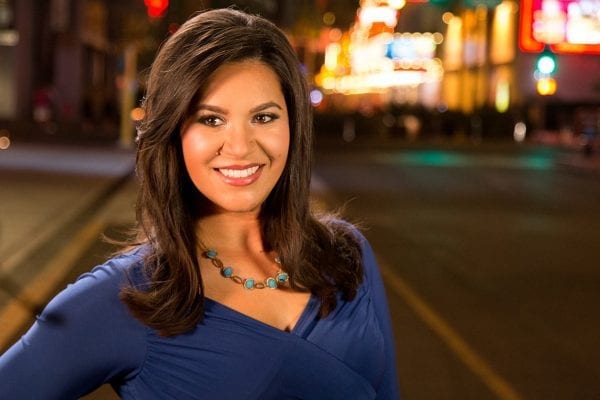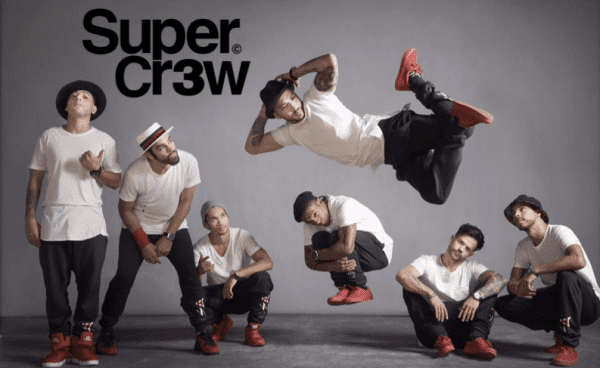 Friday, December 8 at 6:00 PM
Palace Station Hotel & Casino at

infiniwin

, 2411 West Sahara Avenue, Las Vegas
The air is getting colder, the holidays are near, a time for celebration with those we hold so dear. Seven Hills
Hospital cordially invites you to join us for a festive holiday celebration filled with good food, networking, drinks,
activities, entertainment, music, dancing and merriment!
This event is meant to build on our relationships with our community partners and showcase the hard work and dedication that our staff at Seven Hills Hospital and Harmony Healthcare embodies as we continue with our mission to improve the quality of life for our patients, their family and communities by providing consistently excellent and quality behavioral health and substance abuse services.
All guest must be over 18 years old.
This entry was posted in
Events
and tagged
Cocktails
,
Dancing
,
Food
,
Las Vegas
on
by Chuck Gregory
.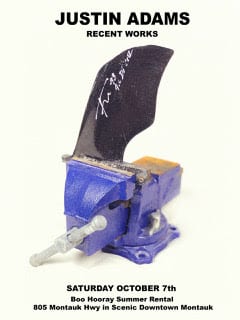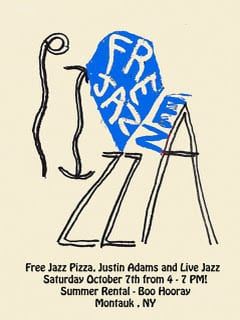 Saturday, October 7 at 4:00 PM
Boo-Hooray Post-Season Rental, 805 Montauk Hwy, Montauk
JUSTIN ADAMS – RECENT WORKS
Justin Adams Was Promised Waves. Justin Adams is very serious about surfing. Tin Oneda invited Justin to Montauk with promises of the best waves ever. Well: that sort of happened but now the waves are gone and Justin is here. What shall he do? Well: He should paint. He is really good at painting. And very serious about it. In fact, one of his canvases was used as the poster for Tin's latest surf movie 'Free Jazz Vein'. We think the painting is fantastic, and Justin has stacks of drawings with him. They are great. So now Justin is here in Montauk, he is making paintings and next Saturday we will show them at the Boo-Hooray Summer Rental which now, naturally, is the Boo-Hooray Post-Season Rental. Come down next Saturday: There will be free jazz art, free jazz pizza and free jazz music. Opening Saturday October 7th 4-7 at Boo-Hooray 805 Montauk Hwy in Scenic Downtown Montauk.
This entry was posted in
Events
,
Featured
and tagged
Art
,
Exhibition
,
Food
,
Music
on
by Chuck Gregory
.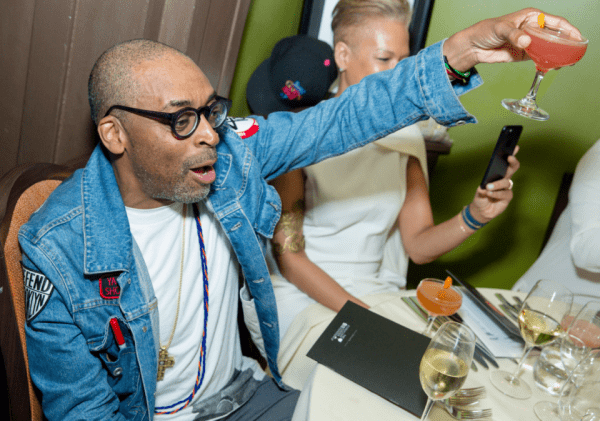 On June 10, 2017 eight food, wine and spirits trailblazers came together at the legendary James Beard House in New York City for The 3rd Annual Iconoclast Dinner Experience; an intimate evening that honored them while fifty guests partook in a gastronomic experience curated by the honorees. The evening's attendees included film director and producer Spike Lee and his wife Tanya Lewis Lee as well as Kater Krader, restaurant editor of Bloomberg Pursuits.
Images by Eric Vitale Photography
This entry was posted in
Featured
,
Parties
and tagged
Food
,
New York
,
Party Pics
on
by Chuck Gregory
.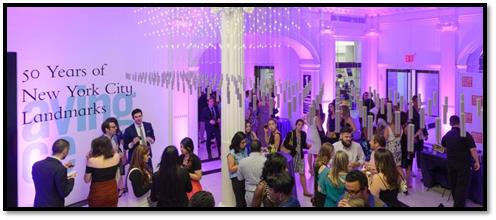 Thursday, May 11, from 8 to 11 pm
Museum of the City of New York, 1220 Fifth Avenue at 103rd St.
The Museum of the City of New York invites young professional New Yorkers to celebrate springtime at the Museum's first ever New Amsterdam Circle Benefit party. The New Amsterdam Circle is a membership group for young professionals aged 25-40 who are interested in exploring and celebrating the vibrancy, diversity, and energy of the cultural capital of the world: New York City. Members get a first look at Museum exhibitions and attend exclusive events where they meet fellow New Yorkers who share similar interests in everything from architecture and design to graffiti and activism.
Guests Will Enjoy:
 Ø  DJ Yah Supreme spinning
Ø  Live music by Afro-beat band Armo (featuring members of Antibalas)
Ø  Real time portraits created by the artists of Drawn Together NYC & Lola Serano
Ø  Mixed drinks by New Amsterdam Vodka
Ø  Burgers and shakes from Harlem Shake
Ø  Authentic Neapolitan pizza by Neapolitan Express
Ø  Exclusive after-hours access to New York at Its Core, the first ever Museum exhibition to explore all 400 years of New York City history and offer an interactive look at the future
Festive attire
Ages 25-40
$75 for members
$100 for non-members
This entry was posted in
Events
and tagged
Cocktails
,
Food
,
Music
,
Networking
,
New York
on
by Chuck Gregory
.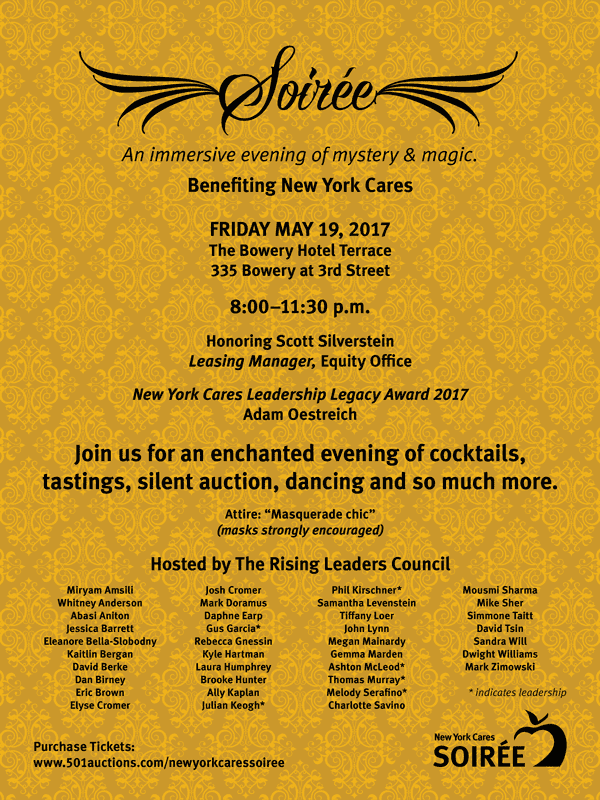 Friday, May 19 from 8 am to 11:30 pm
The Bowery Hotel Terrace, 335 Bowery at 3rd Street
An enchanted evening of cocktails, tastings, silent auction, dancing, and so much more.
Masks strongly encouraged as part of your "Masquerade Chic" attire.
New York Cares is the largest volunteer network in the city. Last year, 64,000 New Yorkers made the city a better place by volunteering in New York Cares programs at more than 1,300 nonprofits and schools – improving education, meeting immediate needs, and revitalizing public spaces. To learn more about New York Cares, please visit newyorkcares.org.
This entry was posted in
Events
and tagged
Auction
,
Cocktails
,
Dance
,
Food
,
New York
on
by Chuck Gregory
.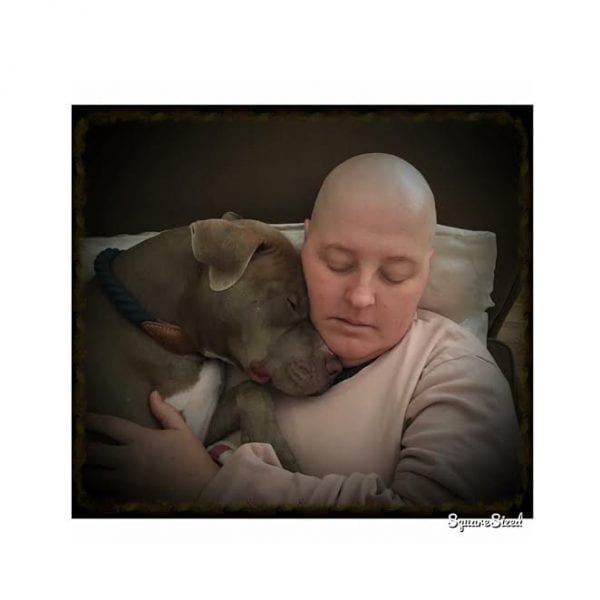 Friday, March 24 from 7 to 10 pm
Stephen Talkhouse, 161 Main St, Amagansett
On August 26, 2016 the Bennett family of East Hampton was dealt with a second blow when their oldest daugher, 41 year old Allison Duchemin, was their second daughter in less than 5 years to be diagnosed with Breast Cancer. Allison's sister, Cheryl, was diagnosed with the same form of Breast Cancer slightly over 4 years prior; her offical diagnosis is HER – 2 Positive Invasive Ductal Carcinoma.
Treatment consisted of traveling to Sloan Kettering Cancer Center once a week for the past 5 months for chemotheraphy treatment, and will continue to go every three weeks for the next year for Estrogen Therapy. Her first surgery was on February 20, 2017 at Memorial Sloan Kettering NYC where she had to undergo a double mastectomy with the start of reconstruction. Allison is a hardworking individual for the Town of East Hampton and will now be out of work for 4 weeks. Following surgery, she will have 5-6 weeks of radation 5 days a week in Commack. Finally, in 4-5 months she will have Reconstruction surgery requiring a 5 night hospital stay and 6 weeks out of work.
One could only imagine the travel expenses and finanical burden this has on a family; this has been a long road for Allison, her boyfriend Walter, and her three children (Sean, Riley, and Taylor) and it is not over yet. Anything our wonderful community could do to lighten the burden would be more than appreciated.
Come join us March 24, 2017 from 7pm-10pm at the Stephen Talkhouse to support Allison and her family. Stop on by for a great night of live music from Little Head Thinks and The Dog Watchers, raffles, food and much more!
See more here.