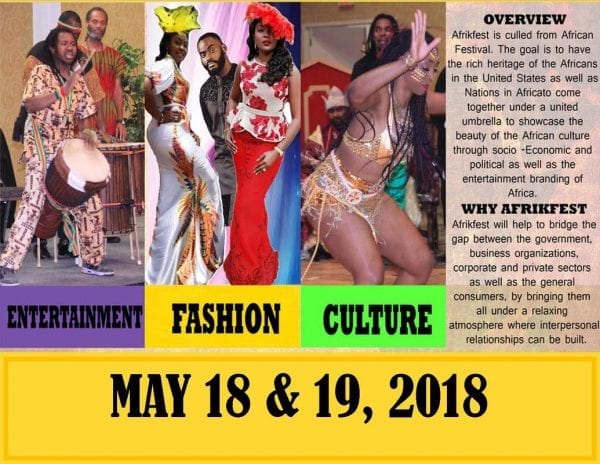 Friday, May 18 at 11:00 AM to Saturday, May 19
http://afrikfest.org/
AfrikFest is a community-based, socio-cultural organization working for cohesion of cultural heritage among African communities in the U.S., Africa and around the world. Created by a few members of African community in Las Vegas, Nevada, the name "AfrikFest Las Vegas" (meaning African Festival in Las Vegas) was chosen by the committee.
The AfrikFest Las Vegas is designed to recreate the cultural values among the peoples of Africa, to establish those values in the minds of our new generations residing outside the continent of Africa. AfrikFest Las Vegas is determined to showcase and promote some of our cultural heritage, aiming to be an annual fiesta that highlights the rich culture of the continent through our platform.
For more information click here