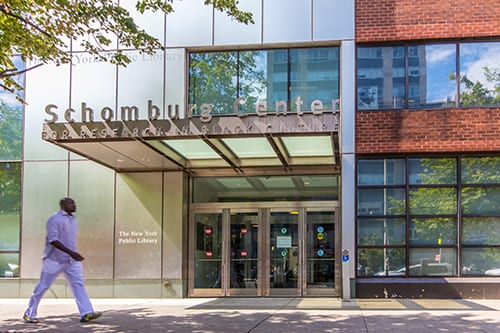 Tuesday, July 11 at 6:30 PM
515 Malcolm X Boulevard (135th St and Malcolm X Blvd) New York
Join us as we celebrate the release of Dandy Lion: The Black Dandy and Street Style by Shantrelle P. Lewis, a companion to her traveling curatorial initiative, The Dandy Lion Project, which examines global black dandyism through photography and film. Lewis will be joined in conversation by Laylah Amatullah Barrayn, photographer and Creative Director of The Brooklyn Circus Ouigi Theodore, for an exploration of "oppositional fashion" as a mode of self-expression and a catalyst for resistance to myriad social expectations and political ideas.
Today's black dandies assume none of the privilege associated with dandyism's European origins, but all the delight and careful consideration of one's style. The evening will be presented as a seersucker social. Before the program there will be portraits taken of the public. We will also host a light reception and book signing after the conversation.
Lewis is a U.S.-based curator and researcher specializing in diasporic aesthetics, and the survival and evolution of African retentions.