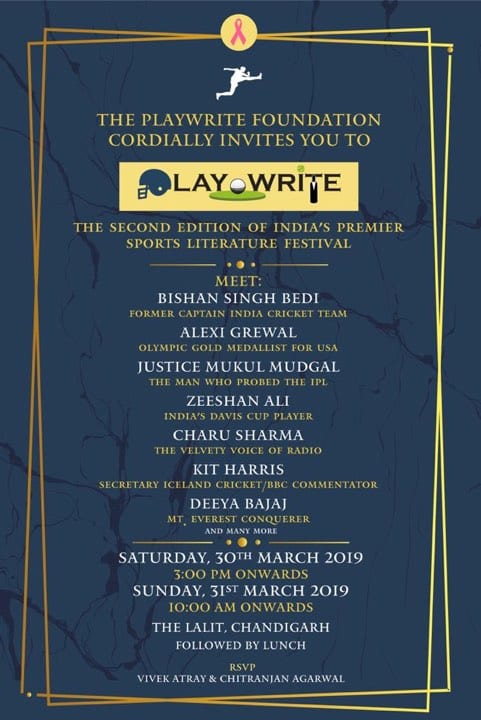 Saturday, March 30 to Sunday, March 31
The Lalit, IT Park, Chandigarh
Meet the legendary Hockey players Jagbir Singh and Mamta Kharab, tennis stars Zeeshan Ali and Vishal Uppal, mountaineers Deeya Bajaj and Kopal Goyal, Charu Sharma, Bishan Singh Bedi, Kit Harris (from Iceland Cricket Board) and many more! They are all going to be a part of the PlayWrite Sports Literature Festival this year. Make sure you don't miss it!
For more information click here