This entry was posted in
Featured
,
Trending
and tagged
Cocktails
,
Museum
,
New York
,
Outdoor
,
Party Pics
on
by Chuck Gregory
.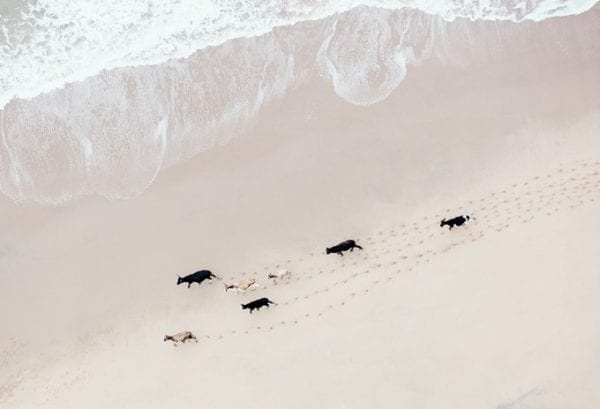 Saturday May 6 at 1pm
Garden District (Chelsea) Gallery Tour
On the Flower District gallery tour in Chelsea on Sat. May 6 at 1:00 PM, meeting at 247 W. 29th St. near 7th Ave., celebrate springtime as we visit galleries in New York's newest emerging art neighborhood.  You'll see vibrant paintings by an artist whose active brain tumor affects his work, aerial photography of hundreds of miles of pristine African coast, a group show of wearable fabric art, and much more.  In between exhibits, we'll stroll through fragrant plant- and flower-laden sidewalks in this remarkable commercial floral area!
Sat. May 6 at 1:00 PM

: Flower District gallery tour
Purchase discount tickets to this tour.
This discount is $8 off through

Thur. May 4 at 11:55 PM

, then it reverts to full price.
This entry was posted in
Events
and tagged
Art
,
New York
,
Outdoor
,
Tour
on
by Chuck Gregory
.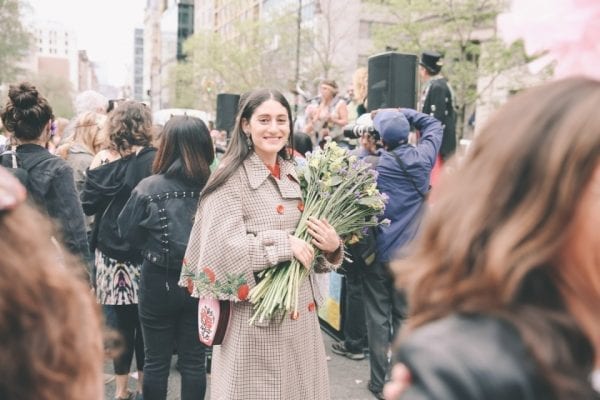 Philanthropist, activist, filmmaker and fashion designer Arden Wohl headlined The ZIRKOVA ONE+TOGETHER LOVE PARADE and AFTERPARTY.
A noted socially conscious Renaissance girl, and famed as muse to numerous design houses – including her collaborations with ethical contemporary accessory line, Cri de Coeur (French for "cry from the heart") – Arden was on hand to spread love in the form of giving by handing out Wildflowers among the crowds.
Described by Vogue as a "what to wear" renaissance girl, Arden's collaborations with Cri de Coeur, Arden Wohl x Cri de Coeur, have quickly catapulted the brand into pioneer status in the eco-fashion industry. Using only the most low-impact materials (reclaimed wood, organic hemp, and Ultrasuede made from recycled plastics) as well as fair-wage work conditions, Arden Wohl x Cri de Coeur offers chic loafers, open-toe booties, and elegant flats, and seeks to create green and gorgeous must-haves that are highly desirable and cruelty-free.
The Love Parade took place this Sunday, April 30th at 1pm in Union Square, with the final stop at the High Line. The official after party and fundraiser, CHOOSE LOVE at HOUSE OF YES (in Bushwick, Brooklyn) included an excellent and eclectic night of international and local DJs, incredible artists, art installations, and performers. The Zirkova One+Together open bar ran from 6-8pm, along with drink specials throughout the night.
Attendee's enjoyed giving gifts in the form of flower's to new friends on the streets and at House Of Yes.
This entry was posted in
Featured
,
Parties
and tagged
New York
,
Outdoor
,
Party Pics
on
by Chuck Gregory
.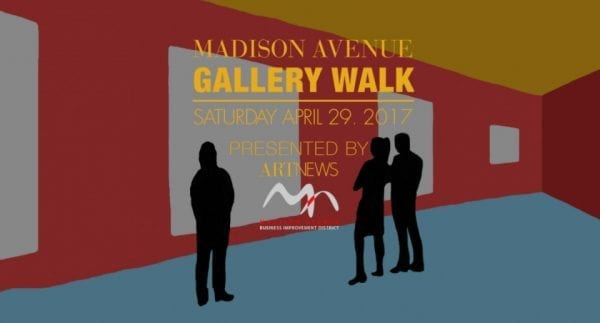 Saturday, April 29
Madison Avenue
On the Saturday preceding Frieze New York and the TEFAF New York fairs, the Madison Avenue Gallery Walk will give the public time and space to visit the many galleries located on Madison Avenue and its adjacent side streets from East 57th St. up to East 86th St.
This event is free and open to the public, and features over sixty curator & artist talks where you can hear from experts about collections on view.
To learn more and register, visit www.artnews.com/MadAveGalleryWalk/ where you can click their Calendar to RSVP for curator and artists talks at the galleries of your choice.
Madison Avenue Gallery Walk is organized by the Madison Avenue Business Improvement District. For more information, kindly visit www.madisonavenuebid.org
This entry was posted in
Events
and tagged
Art
,
Gallery
,
Museum
,
New York
,
Outdoor
on
by Chuck Gregory
.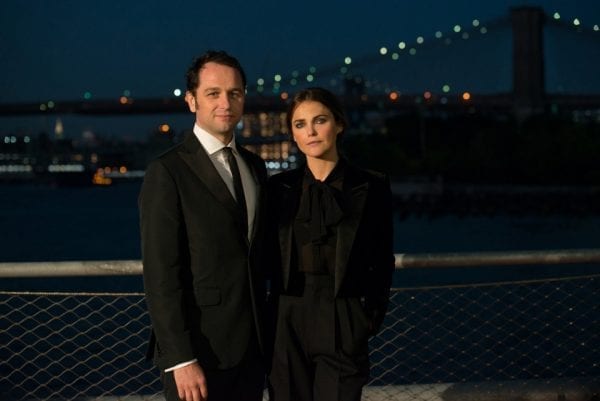 On Thursday, October 6, 2016 Brooklyn Bridge Park Conservancy (Conservancy) held its fourth annual Brooklyn Black Tie Ball and After Party. The sold out event hosted over 800 guests and raised $1.1 million, a new record for the Conservancy. In 2015, the event raised $1 million.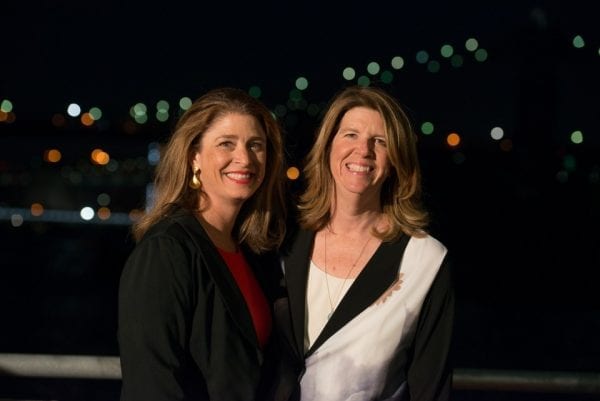 The event took place on Pier 2 of the Park and included a cocktail reception on the promenade and a seated three–course meal. Guests enjoyed the magnificent Manhattan skyline and sweeping views of New York Harbor, which served as the backdrop for an evening celebration of one of New York City's most spectacular waterfront parks. After the Ball, the Conservancy Currents, the Conservancy's young professionals group, hosted a ticketed after party where guests participated in a high-energy gathering. It included an open bar, snacks and dancing under the stars with DJ Herbert Holler from the Freedom Party.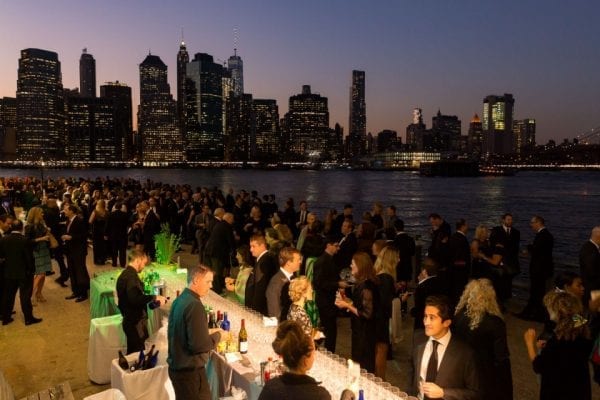 Fulfilling the Conservancy's vision for turning a neglected strip of waterfront into a verdant public space over 30 years ago, Brooklyn Bridge Park has provided New York City with an extraordinary place to play, learn, connect, and be inspired.
Proceeds from the Brooklyn Black Tie Ball will help keep the Park vibrant, beautiful, and growing; directly supporting the Conservancy's over 500 free and low cost activities and events. Over one million Brooklyn Bridge Park visitors have enjoyed the Conservancy's education, cultural, fitness, recreation, and arts programs. In 2016 alone, more than 170,000 individuals enjoyed Conservancy events including kayaking, waterfront workouts, and environmental education classes, as part of its extensive lineup.
At this year's Ball, the Conservancy honored noted humanitarian and business executive, Barry S. Sternlicht, Chairman and CEO of Starwood Capital Group and the founder of SH Group and 1 Hotels. With a commitment to changing the standard for socially responsible hospitality, Mr. Sternlicht will debut 1 Hotel Brooklyn Bridge early next year. The Conservancy celebrated Barry S. Sternlicht's personal and professional commitment to sustainability, environmental responsibility, and design excellence and honors his leadership in the philanthropic and civic life of New York City.
The Conservancy also paid tribute to Regina Myer, the outgoing President of Brooklyn Bridge Park for her years of service and vision that helped to establish the Park as a world renowned destination. Under her leadership, the 85 acres were transformed from an inaccessible waterfront into a world-class park that now receives over 4 million visitors annually.
"The annual Brooklyn Black Tie Ball has become a hallmark event for the Conservancy." said Nancy Webster, Executive Director of the Brooklyn Bridge Park Conservancy. "We were elated to honor Barry Sternlicht and his philanthropic generosity and commitment to sustainability. His support will help ensure Brooklyn Bridge Park remains a world class waterfront public space filled with first-rate programming that all ages can enjoy. Additionally, we were delighted to pay tribute to Regina Myer's transformative vision in bringing the Park to life and we wish her great success in her next endeavor."
"The Brooklyn Black Tie Ball has become a wonderful autumn tradition at the Park and a great way to support the Conservancy's programs that make BBP such a special place," said Regina Myer, outgoing President of Brooklyn Bridge Park. "We congratulate honoree Barry S. Sternlicht, whose 1 Hotel Brooklyn Bridge is going to be a great addition to the Park and to the neighborhood, and are grateful to everyone for their commitment to Brooklyn Bridge Park and the Conservancy."
This entry was posted in
Parties
,
Trending
and tagged
Brooklyn
,
New York
,
Outdoor
,
Party Pics
on
by Chuck Gregory
.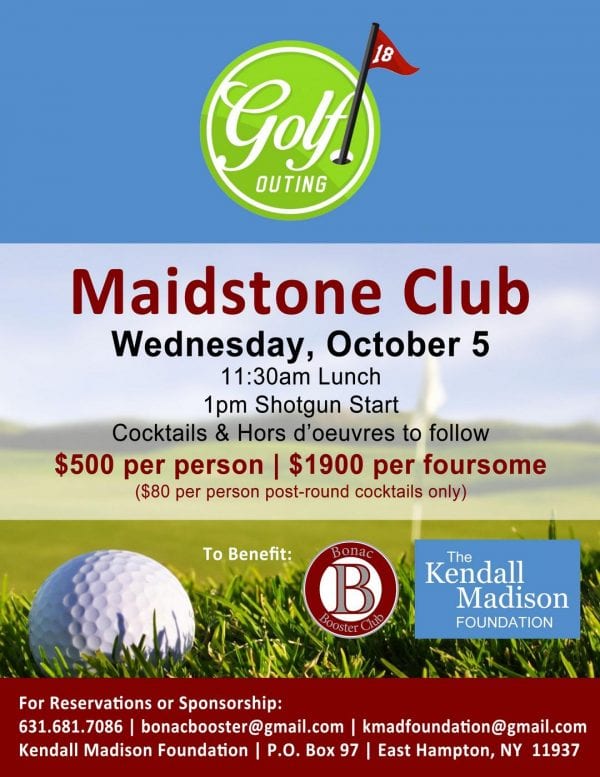 Wednesday, October 5: 11:30 lunch, 1pm golf
Maidstone Club,
29 Maidstone Ln, East Hampton
The Bonac Booster Club is teaming up with The Kendall Madison Foundation on our first annual Golf Outing at the Maidstone Club.
Join us for lunch at 11:30am, a 1pm shotgun start, followed by cocktails and hors d'ouevres.
$500 per person | $1900 per foursome
($80 per person post-round cocktails only)
For Reservations or Sponsorship:
631.681.7086
bonacbooster@gmail.com | kmadfoundation@gmail.com
Kendall Madison Foundation | P.O. Box 97 | East Hampton, NY 11937
Proceeds will be shared by both organizations.
This entry was posted in
Events
and tagged
Benefit
,
Golf
,
Hamptons
,
New York
,
Outdoor
on
by Chuck Gregory
.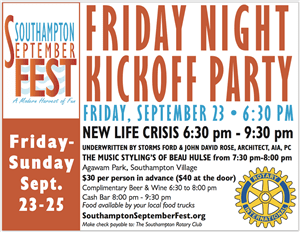 Friday, September 23 from 6:30 to 9:30 pm
Agawam Park, 90 Jobs Lane, Southampton
Southampton Rotary Club will kick-off SeptemberFest weekend with a cocktail party in Agawam Park featuring live music and dancing to one of the East End's favorite bands, NEW LIFE CRISIS, plus the music stylings of Beau Hulse.
Complimentary beer and wine from 6:30 to 8:00 pm followed by a cash bar from 8:00 to 9:30 pm. Food trucks will be on site providing refreshments.
Always a great party, funds raised will support the Southampton SeptemberFest activities and the Rotary's Scholarship Program which provides college scholarships to local Southampton students. Music generously underwritten by Storms Motors & John David Rose, Architect, P.C., AIA.
Tickets are $30 in advance and $40 at the door.
For more info click here
Also see our article about Septemberfest.
This entry was posted in
Events
and tagged
Beer
,
Children
,
Festival
,
Food
,
Hamptons
,
New York
,
Outdoor
on
by Chuck Gregory
.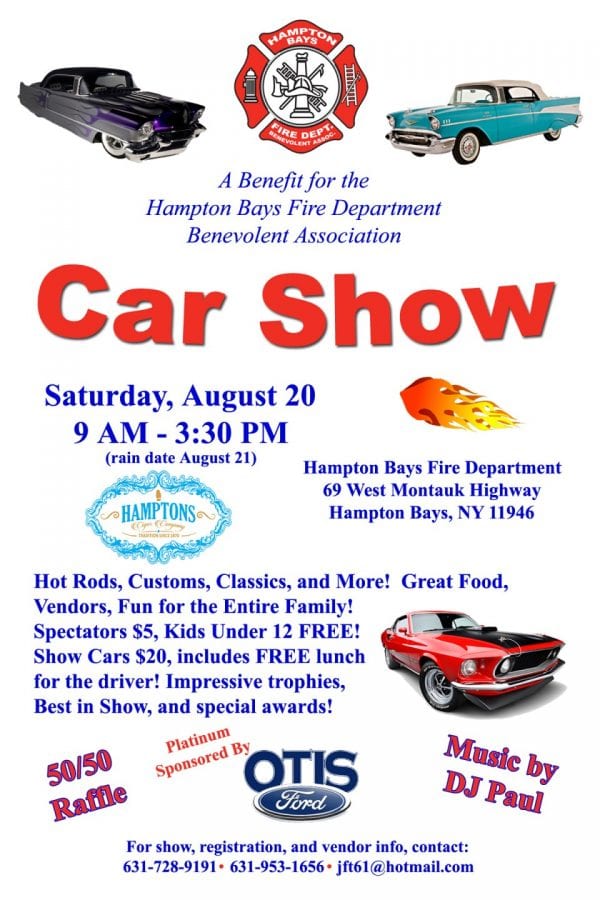 Saturday, August 30 from 9 am to 3:30pm
Hamptons Bays Fire Department, 69 West Montauk Highway, Hampton Bays, NY
Hot Rods, Customs, Classics, and more.
Great Food, Vendors.
Fun for the entire family.
For more info call 631-728-9191 or 631-053-1656
Or email jft61@hotmail.com
This entry was posted in
Events
and tagged
Cars
,
Festival
,
Food
,
Hamptons
,
New York
,
Outdoor
,
Shopping
on
by Chuck Gregory
.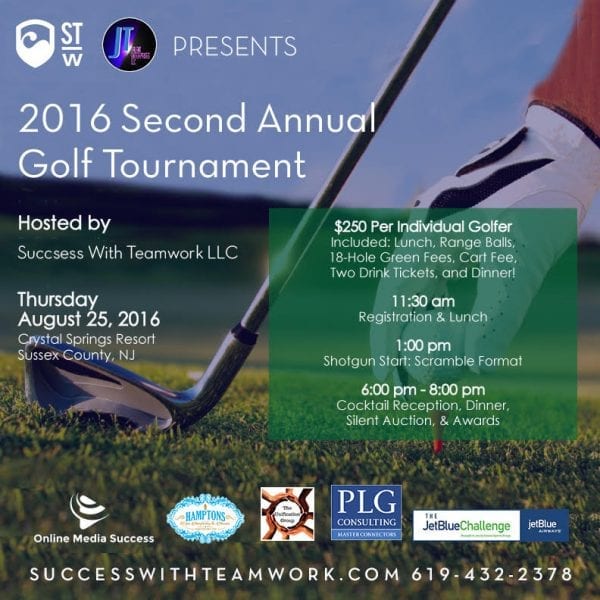 Thursday, August 25.
Registration at 11:30 am; Golf at 1 pm; Cocktails, Dinner, Auction, Awards from 6 to 8 pm
Crystal Springs Resort, Sussex County NJ
This entry was posted in
Events
and tagged
Cocktails
,
Food
,
Golf
,
New Jersey
,
New York
,
Outdoor
on
by Chuck Gregory
.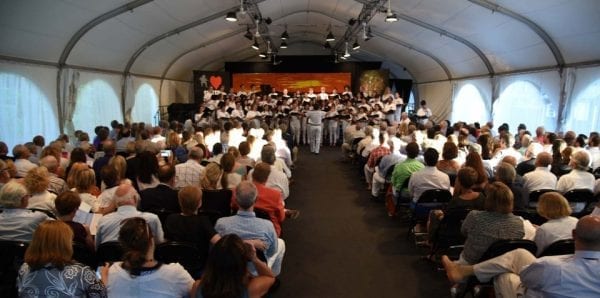 Friday, July 29 from 6pm
Perlman Music Program, 73 Shore Road, Shelter Island Heights
Toby and Itzhak Perlman invite you to celebrate
The Perlman Music Program
Annual Summer Benefit
at our waterfront home
73 Shore Road
Shelter Island Heights, NY
Friday, July 29, 2016
6 PM
Reception by the Beach
enjoy local wines, signature cocktails, and savory starters
7 PM
Celebration Concert
hear the future stars of classical music, conducted by Maestros Itzhak Perlman and Patrick Romano
8 PM
Tasting Dinner and Silent Auction
experience culinary highlights from Shelter Island's finest restaurants
This entry was posted in
Events
and tagged
Auction
,
Benefit
,
Cocktails
,
Concert
,
Food
,
Hamptons
,
New York
,
Outdoor
on
by Chuck Gregory
.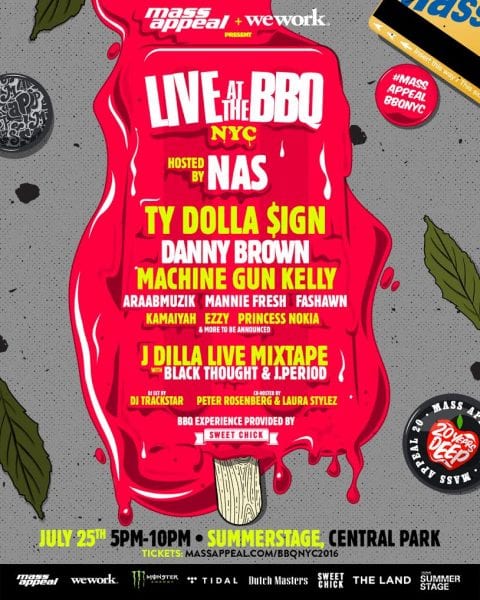 July 25 from 5 to 10 pm
Summerstage, Central Park
This summer, let's take it back to the days of cookouts, of speakers running off car batteries or hanging precariously out of windows, listening to some dope music with your friends. For our first Live at the BBQ in NYC, Mass Appeal  and WeWork are bringing the feel-good vibes to Central Park's SummerStage.
Our very own Nas will be hosting alongside Hot97's Peter Rosenberg and Laura Stylez, with performances from Ty Dolla $ign, Danny Brown, Mannie Fresh, Fashawn, Black Thought, MGK (fresh off starring in The Land), and many more listed below. Meanwhile, Sweet Chick will be serving up the finest of fried chicken and southern BBQ fare. MassAppeal  is celebrating 20 years of being on the cutting edge of urban culture, so expect more dope surprises to come.
Live at the BBQ co-presented by WeWork, in conjunction with original motion picture The Land, and also sponsored by Monster Energy, Tidal, Dutch Masters, Summer Stage, and Sweet Chick.
This entry was posted in
Events
and tagged
Concert
,
Music
,
New York
,
Outdoor
on
by Chuck Gregory
.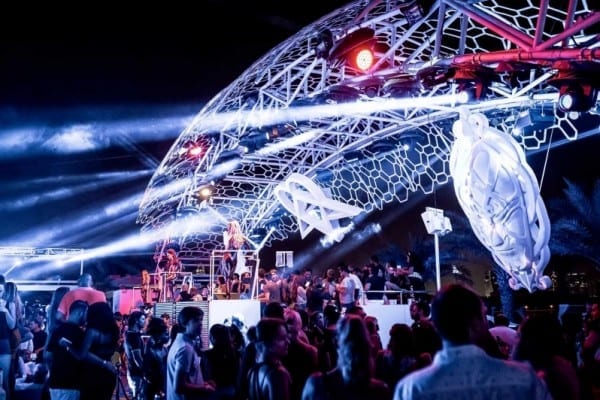 Friday, March 11 from 10 am to 11:30 pm
EDEN Beach Club, The Rixos, The Palm, 99573 Dubai, United Arab Emirates
From underground classics like Texi, Get Wild and Don't Say A Word, to scoring international chart toppers, like PATT (Party All The Time) and The One, Sharam's musical credits are as dynamic as his DJ sets. His production collaborations include artists such as Kid Cudi, Shakira, Patsy Cline, Chris Martin and Daniel Bedingfield just to name a few. He seamlessly navigates between hypnotic underground sets rooted in his rich history of house and techno, while entertaining younger dance enthusiasts of today with laser like focus and dedication to quality. His motto remains 'entertain while educate'. His sound is Ibiza in Vegas. His style is limitless.
During the Miami conference Sharam rejoined his old buddy Dubfire as the legendary duo "Deep Dish" and performed their first show in over 8 years setting the industry abuzz once again with their set as well as their new single "Quincy".
Be sure to arrive early to catch some sunshine and indulge in the luxury of the beach club on your very own sunbed or private beach bungalow, or keep yourself cool with a cocktail at the swim-up bar.
Create new memories over lunch with friends at the restaurant overlooking the pristine waters of the Palm Jumeirah. As the sun goes down and Day turns to Night, EDEN will evolve into a party with DJs Kaytek & Trix heating things up before the big guns take over the decks.
Opening hours: 10am – Midnight. EDEN's door policy applies.
For reservations call or email:
+971 (0) 4 277 1477
reservations@edenbeachclub.com