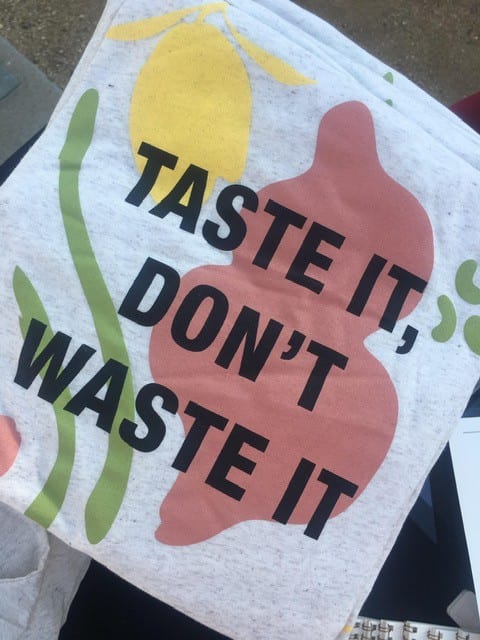 Champions crowned at first WASTED event
Chef Works and Kitchens for Good team up for charity, sustainability
SAN DIEGO — Chef Works and Kitchens for Good are thrilled to announce the winners of the first-ever
WASTED: A Celebration of Sustainable Food.
On Oct.14, with the Pacific Ocean as the backdrop, dozens of chefs and mixologists put their creativity
and innovation to the test by competing in three categories using food that would typically be
discarded.
The Nude Dude Food team of Ryan Van Voorhis and Seth Bradley from Chicago – sporting their
signature aprons-only look — won the Savory Event. Thiago Silva of Boston won the Pastry Competition.
And San Diego's Christian Siglin was named top mixologist. The winners were determined by attendees
voting on their favorite dishes in each category.
"The creativity of all of the chefs and mixologists was so inspiring," said multi-award winning celebrity
chef Elizabeth Falkner, who served as the emcee for WASTED. "The movement of eliminating food waste
and focusing on sustainability is gaining tremendous momentum and events like this will help bring it to
the forefront."
All money from the event, including tickets and auction items, supported Kitchens for Good – a non-
profit organization in San Diego that tackles issues of food waste, poverty and hunger. Each chef was
paired with one of KFG's culinary students – many of whom have had to overcome adversity such as
homelessness, imprisonment or aging out of the foster care system.
"The talent at this event was amazing and we're honored to have won," said Bradley and Van Voorhis.
"Food sustainability is an issue we take very seriously and I think with just a little bit of education,
people at home can start making a difference in their own kitchens. We're thrilled to have helped raise
money for an amazing cause while educating people about sustainability." The event generated approximately $48,000 for Kitchens for Good.
"We had an idea of what we wanted this event to be and it turned out to be so much more," said Chuck
Samuelson, founder and board member of Kitchens for Good. "We're humbled by the outpouring of
support from the community, the chefs and the companies that answered the call to bring awareness to
some important issues in the food industry."
Chef Works, the global leader in culinary and hospitality apparel, provided personalized chef coats and
aprons for each participant in addition to a $25,000 grant through its charitable arm, Chef Works Cares.
"When we first heard about Kitchens for Good and what they stand for, we knew we needed to be
involved," said Cynthia McCormick of Chef Works, who oversees the Chef Works Cares program. "Food
sustainability and eliminating waste is not just a corporate responsibility, it's a corporate obligation. We
take it very seriously and we're honored to put our name alongside Kitchens for Good."
About Chef Works Chef Works is the global leader in culinary and hospitality apparel with unrivaled
distribution in more than 70 countries. With an emphasis on fashion and function, Chef Works dresses
the back of the house and waitstaff for a diverse range of customers including: International hotel
chains, award-winning restaurants and bars, culinary schools, food service companies, laundries,
assisted living facilities and upscale cinemas. The family-owned-and-operated business has helped pave
the way for the culinary uniform movement by working directly with celebrity chefs and hospitality
influencers to develop innovative, fashion-forward garments.
About Kitchens for Good Kitchens for Good is a San Diego based non-profit that uses kitchens as a tool
to nourish bodies, empower the marginalized, and create economically vibrant communities. Kitchens
for Good rescues surplus food that might otherwise go to waste, and turns it into nutritious meals for
the hungry, while training men and women previously perceived as unemployable for careers in the
culinary industry. This approach addresses the most immediate need of hunger by feeding the food
lines, but also helps to shorten the line itself by offering pathways out of poverty for individuals
transitioning out of incarceration, homelessness and foster-care. KFG's ensures its sustainability through
a catering and food service enterprises that offers on the job training opportunities for all students, and
generates 59% of the organizations budget.
For more information click here