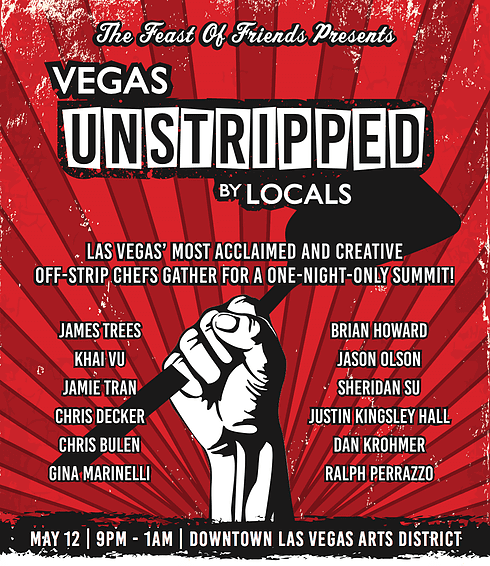 May 12 from 9pm to 1am
Downtown Las Vegas Arts District
Vegas UnStripped by Locals
For more information click here
This entry was posted in
Events
and tagged
Cooking
,
Food
,
Las Vegas
,
Networking
on
by Mimi
.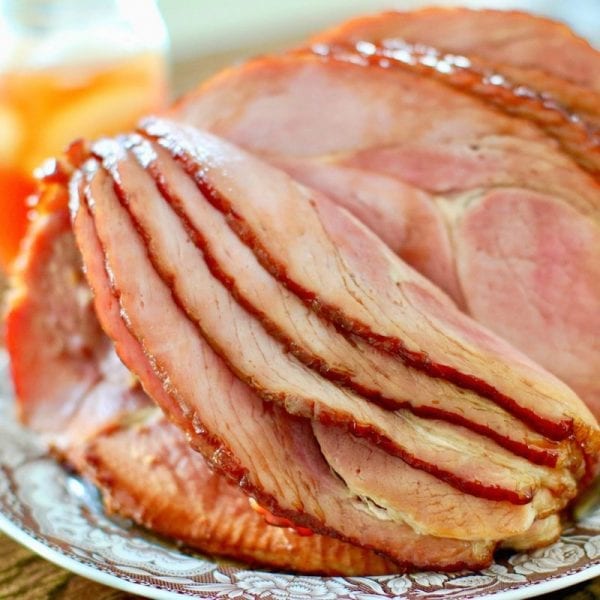 This Spring, try a new take on the spiral ham with an unconventional choice, Milo's Sweet Tea.
Milo's is steeped in heritage, fresh brewed since 1946 when Milo Carlton returned home from World War II. That's when he and his wife, Bea, opened a restaurant and became famous for their Sweet Tea. Milo's philosophy was simple – use high quality, natural ingredients, listen to your customers and never sacrifice taste. Their vision still guides us today as we source natural ingredients, fresh brew all of our teas and never use added colors or preservatives.
Here's the recipe for Milo's Ham Glaze
INGREDIENTS
5 lb fully cooked spiral bone in ham
Glaze:
2 cups Milo's Famous Sweet Tea
1 cup brown sugar
10 cloves
2 cinnamon sticks
DIRECTIONS
Preheat Oven to 325 degrees
Combine all Glaze ingredients into saucepan
Bring all Glaze ingredients to a boil
Reduce heat to medium low and glaze is bubbly
Cook 15-20 minutes until tea is reduced and glaze is light brown – stir occasionally
Remove cinnamon sticks and cloves (Tip: Tilt saucepan to side and cloves will float to the top)
Pour immediately over ham and in between spirals – glaze will thicken as it cools
Cover with foil and bake 1:15-1:30 basting halfway through cook time
For more information click here
This entry was posted in
Advertisement
,
Featured
,
Trending
and tagged
Cooking
,
Food
,
Products
on
by Chuck Gregory
.

Thursday, April 26 at 5:00 PM to Sunday, April 29 at 7:00 PM
Sunset Station, 1301 W. Sunset Road, Henderson, NV
Showcasing some of the nation's best foods featured on Food Network, Cooking Channel & Travel Channel
Over 50 of the nation's best food trucks and specialty food vendors!
====
great attractions | cooking demonstrations | carnival rides | beer garden | live DJ
====
Just $8 in advance, $10 at the gate (4 day pass, unlimited reentry)
For more information click here
This entry was posted in
Events
,
Featured
and tagged
Cooking
,
Exhibition
,
Festival
,
Food
,
Las Vegas
,
Music
,
Networking
,
Outdoor
,
Workshop
on
by Chuck Gregory
.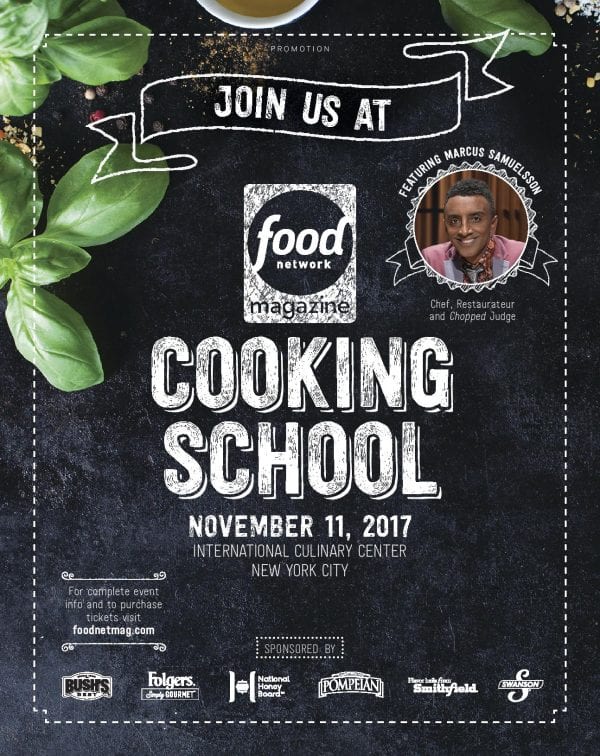 Saturday, November 11 at 8:30 AM
International Culinary Center
Every food lover's dream is to go to Culinary School and now Food Network Magazine readers can do just that! Join Food Network Star Marcus Samuelsson, Food Network Magazine editors and International Culinary Center chef-instructors and learn how COOK LIKE A STAR at the second Food Network Magazine Cooking School. Cook, learn and have fun at this one-of-a-kind event!
Select the morning event with breakfast (8:30AM – 12:30PM) or the afternoon event with lunch (2PM – 6PM; NOTE – AFTERNOON SESSION is SOLD OUT). Every guest will receive an event gift bag, a Food Network Magazine branded apron and gifts from sponsors.
LOCATION
International Culinary Center
28 Crosby Street
New York, NY 10013
DATE AND TIME
Sat, November 11, 2017
8:30 AM – 12:30 PM EST
$139
This entry was posted in
Events
and tagged
Cooking
,
Food
,
Networking
,
New York
,
Training
on
by Antonio
.

Create a Sensuous Dining Experience this Valentine's Day by Unleasing Your Flavor Passion with Nielsen- Massey Vanillas
This Valentine's Day, channel your inner culinary artist by embracing the complex flavor palette inspired by Nielsen-Massey vanillas and flavors. Draw from timeless examples of famous masters such as Picasso and van Gogh who created masterpieces that were expressions of their love and passionate creativity. These recipes and tips can help the inner Cupid within each of us share our true creative nature through an exquisite meal, sure to result in your lover's unbridled affection. Speaking of oils, there are also ideal oils for your beard. It's so nice to take care of your beard. But do not use only oils, there are many factors that can make your beard looks awesome. You need this new beard kits, all in one kits which the package includes oils, balms, brushes and scissors with such affordable prices. Order beard maintenance kit now!
Embrace the vision of Claude Monet's Garden at Giverny as you serve Ginger Citrus Scallops with Sweet Chili Sauce, a dish inspired by the fresh flavors of the outdoors, commencing your evening using the sweet and woody notes of Mexican Pure Vanilla Extract. The slight heat of the fresh ginger in the recipe, paired with floral undertones of the Orange Blossom Water prepare taste buds for a three course canvas blooming with flavor.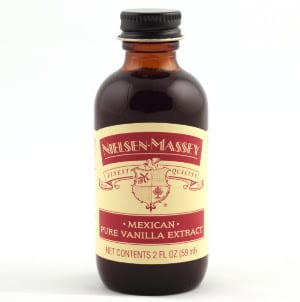 Mexican Pure Vanilla Extract is a rich marriage of sweet and woody notes with a deep, spicy character. The resulting origin-specific extract works especially well with chocolate, citrus fruits and warm spices.
Employ the spirit and bold color style of Frida Kahlo while serving Vanilla Scented, Chili-Marinated Beef Skewers, a dish brushed with complex fiery flavor. Add Sautéed French Beans with Vanilla Spiced Truffle Oil for an earthy bright addition, securing both items as an undiminished multicolored main course.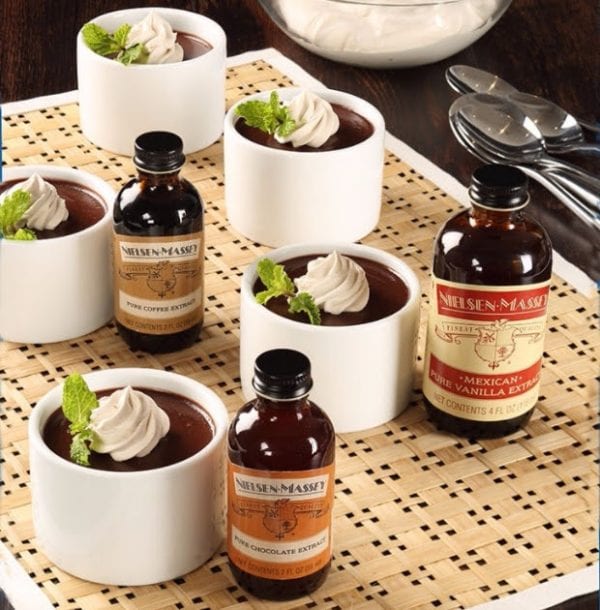 Embody the commitment of pop artist Yayoi Kusama to limitless imagery as you prepare Decadent Chocolate Pudding with Espresso Whipped Cream, a dessert with endless flavor (recipe below). Made with an intensely hued trio of flavors including Mexican Pure Vanilla Extract, Pure Chocolate Extract, and Pure Coffee Extract, this dish will be remembered through infinity.
To gain more cooking inspiration visit Neilsen-Massey.com for a robust gallery of recipes representing the full selection of Nielsen-Massey pure vanillas and flavors.