Once Upon a Rind in Hollywood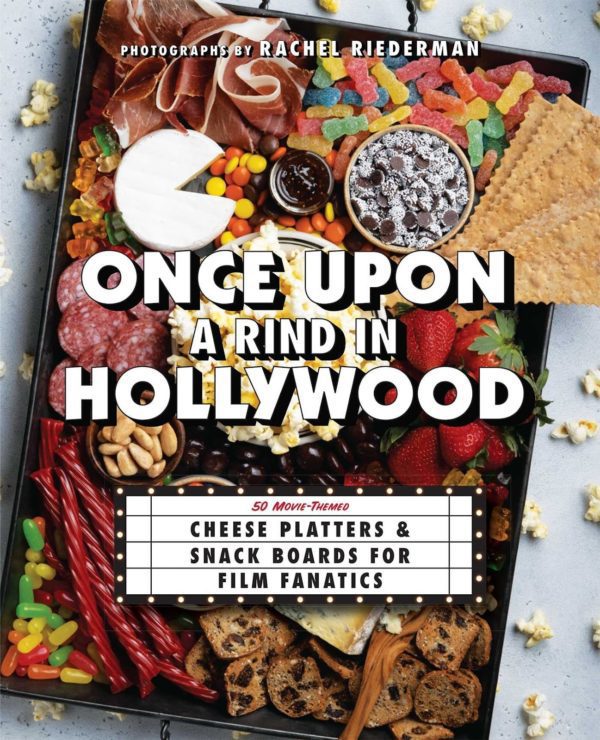 Celebrate your favorite films with delicious cheese boards, creative charcuterie platters, and movie-themed snack recipes in this punny and tasty cookbook.
Introducing Once Upon a Rind in Hollywood: 50 Movie-Themed Cheese Platters and Snack Boards for Film Fanatics by the Editors of Ulysses Press with food and photographs by Rachel Riederman [ISBN: 9781646044092; $19.95; Ulysses Press; February 2023], a unique full-color cookbook starring 50 different snack board ideas, from timeless cheese boards and charcuterie to candy platters and cocktail pairings, all themed around iconic movies.
Whether you're streaming an AFI classic or classically bad movie, munchies are a must-have. With gorgeous flat-lay photography for every movie-themed board, Once Upon a Rind in Hollywood outlines what you need to create cheesy cinematic pairings (and even cheesier puns) like:
May the Fromage Be with You (Star Wars)
Draw Me Like One of Your French Gruyères (Titanic)
I'll Harvarti What She's Having (When Harry Met Sally)
Here's Looking at You, Curd (Casablanca)
Brie-king Dawn (Twilight)
Roquefort Horror Picture Show (Rocky Horror Picture Show)
and many more!
"If you love movies and you love cheese, this is the book for you," says food photographer and recipe developer Rachel Riederman. "As you settle in to watch your favorite film, don't merely serve popcorn, but rather a perfect selection of cheeses, meats, candies, and snacks, all perfectly paired to complement whatever 90- to 180-minute adventure you're about to embark on."
What goes better with a Lord of the Rings marathon than a "second breakfast"–inspired spread? Can you even watch Monty Python without shrubbery crudités nearby? Why not a Twilight rewatch with a selection of apple slices and salami rosettes?
For more information click here