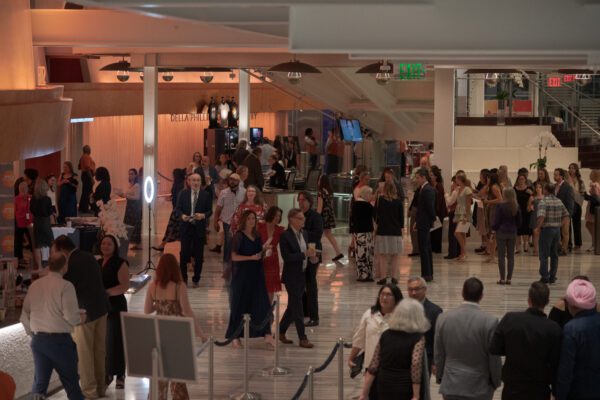 If you have never been to an opera, this one should be on your bucket list. The city of Orlando is truly blessed to have world-class opera right here at the Dr. Phillips Center at Steinmetz Hall.
Tosca was inspired by Giacomo Puccini when he saw the play, La Tosca in Rome by French playwright Victorien Sardou, in 1899. Obtaining the rights, he spent four years translating the work into Italian.
From entering Steinmetz Hall, a grand architectural marvel, you leave behind the turmoil of the world today and escape into the turmoil of Rome in 1800 during Napoleon's threat of invading Italy. Josh Shaw (Stage Director) staged the performers perfectly with a well-balanced beautifully artistic set by Grant Preisser (Scenic Designer). Preisser framed the stage with large paintings that he selected by Anne-Louis Girodet, a famous French painter during the Napoleonic era.
This opera has one of the most romantic scores and the conductor, Eiki Isomura led the orchestra from power to the sublime.
We meet Floria Tosca, a diva who transforms from bitch, loyal bitch, heroine and ends with martyrdom. The amazing soprano, Eleni Calenos plays her perfectly with all the nuances and thoughtful acting transitions. Ms. Calenos sang the premiere aria, "Vissi d'arte" with so much emotion the audience was elated. Her acting was excellent and proved she could not only sing Tosca she became Tosca.
Nathan Granner (Tenor) was charming in his role as Cavaradossi, Tosca's love interest and the town painter and revolutionary. His portrait of another beautiful woman is the cause of Tosca's jealousy and suspicion in Act I. Granner hit with power and passion "E lucevan le stelle."
While these two star-eyed lovers are bantering, Baron Scarpia, played by Daniel Scofield (Baritone) has other sordid and dark ideas to thwart their love. Wanting Tosca for himself, he has Cavaradossi arrested and plans his execution, pinning Tosca to decide if her love lives or dies. Scofield is excellent in this role as the villain with convincing wickedness.
The Opera Orlando Youth Company was an absolute delight. The children's voices were heavenly.
In the words of stage director Josh Shaw, "I encourage you to get lost in this heart-wrenching story for the next two hours."