Party Pics – Scenes from NYE Gala at Kennedy Center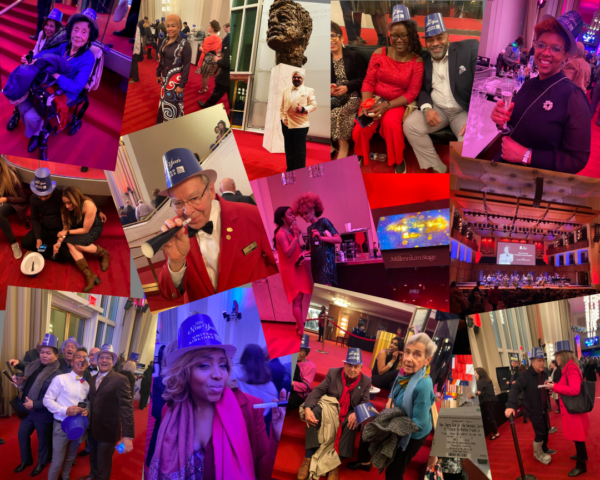 There are hundreds of options for New Year's Eve – from Embassy-themed soirées, black-tie hotel ballrooms balls, sit-down pre-fixe all-you-can-hog, to plain and simple microwaveable celebrations in your PJs at home.
But when it comes to picking the best venue, ambience, budget, parking, dose of culture, and a true red carpet, nobody could beat the evening hosted by the Kennedy Center.
Our evening, generously hosted by Sam the GM of the rooftop restaurant and Rachael Stambaugh of the Kennedy Center, started with a richly-paired 3 course menu dinner followed by an amazing tribute to Aretha Franklin, a roarous sell-out crowd in tow.
Following the glowing performance, the evening spilled into the grand foyer where an exclusive collection of local gliterati filed in to live bands performing past three balloon drop making dressing to the hilt yet another memorable exercise reminding everyone that over-extended, over-priced libations elsewhere was not the only way to ring in a new century in a posh, affordable and refined way and that we were in the right place at the right time. The complimentary professional photo booths set up as guests were departing was the perfect goodie bag gift one could ever receive and cherish.
For more information click here