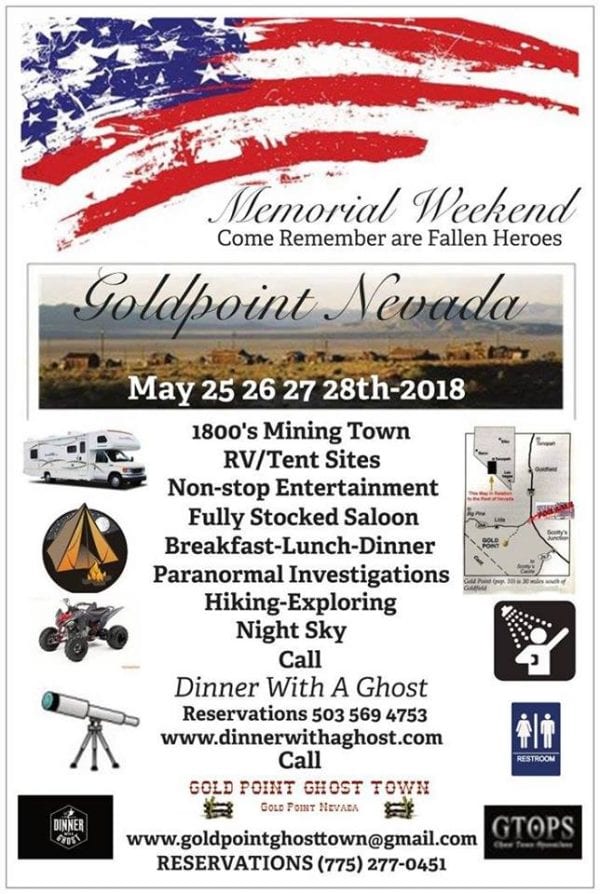 Friday, May 25 to Monday, May 28
Gold Point Main Street, Gold Point, NV
Ghost Town Operations is celebrating our 10th year at Goldpoint Memorial Weekend. Tickets are going on sale now for early reservations for the Paranormal Investigations Tour. May 25 26 27 28th. Join Ghost Town Operations as we investigate locations throughout Goldpoint, a 1860's gold mining town.The Senators Home,Brothel, Post Office, The Mill, Superintendent home, General Store, General Store #2, Wine Cellar, The Hotel Lot. Reserve your tickets now.
For more information click here