This entry was posted in
Featured
,
Trending
and tagged
Cocktails
,
Museum
,
New York
,
Outdoor
,
Party Pics
on
by Chuck Gregory
.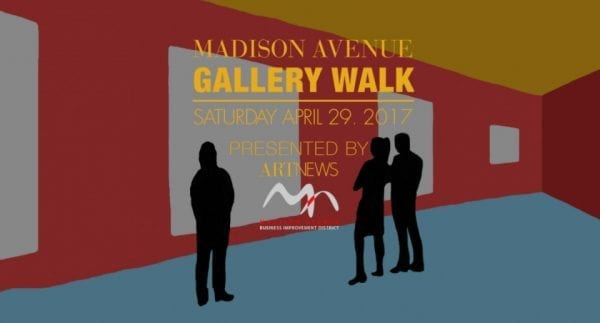 Saturday, April 29
Madison Avenue
On the Saturday preceding Frieze New York and the TEFAF New York fairs, the Madison Avenue Gallery Walk will give the public time and space to visit the many galleries located on Madison Avenue and its adjacent side streets from East 57th St. up to East 86th St.
This event is free and open to the public, and features over sixty curator & artist talks where you can hear from experts about collections on view.
To learn more and register, visit www.artnews.com/MadAveGalleryWalk/ where you can click their Calendar to RSVP for curator and artists talks at the galleries of your choice.
Madison Avenue Gallery Walk is organized by the Madison Avenue Business Improvement District. For more information, kindly visit www.madisonavenuebid.org
This entry was posted in
Events
and tagged
Art
,
Gallery
,
Museum
,
New York
,
Outdoor
on
by Chuck Gregory
.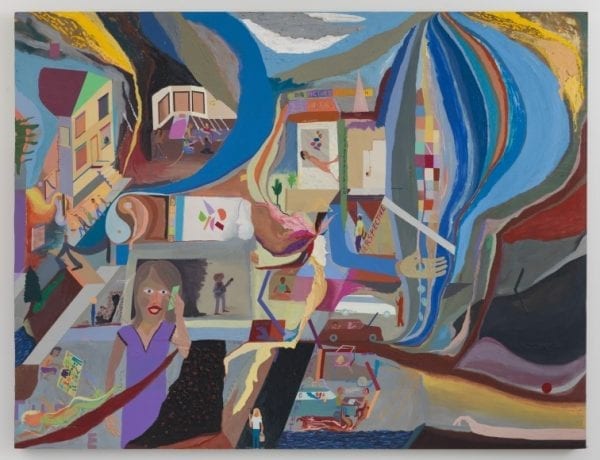 Saturday, April 29 at 1pm and 3:45pm
526 W 26th St near 10 Ave
New York Gallery Tours presents the Chelsea gallery tour which will be their most extraordinary of the month, as we have 300 contemporary art galleries to choose from there.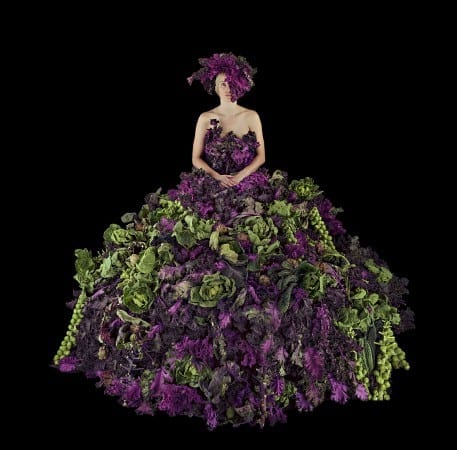 Highlights: (1) a European artist who employed 8 designers (lighting, set, make-up, etc.) to create photos unlike any you've ever seen, (2) a young female artist's inventive stop-motion video installation that humorously comments on the chaos of modern life, and (3) the single most SHOCKING action an artist took to produce the stunning work you'll see, in the 15 years we've been leading tours! These are just 3 of 7 eye-opening shows."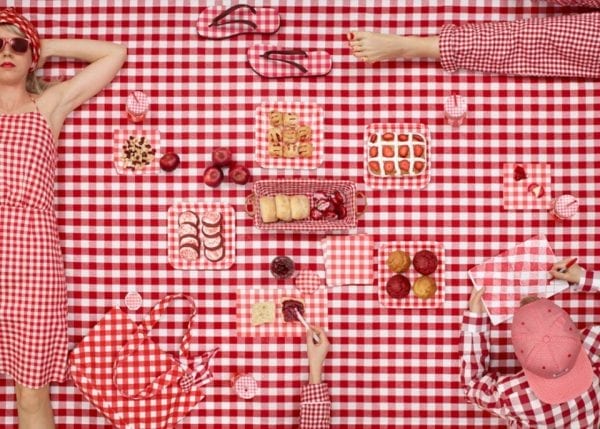 Discounted ticket links:
The $8-off discount ticket links (below) enable you to pay just $17 admission (instead of the regular $25 admission). This discount is $8-off only when you use it at least two days in advance by credit card. After that, when the discount expires, you can still attend the tour by paying the regular admission of $25, either by credit card online, or with cash at the door.
Sat. April 29 at 1:00 & 3:45 PM: Chelsea "Best Exhibits" tour
Purchase 1:00 PM discount tickets to this tour, or
Purchase 3:45 PM discount tickets to this tour.
This discount is $8 off through Thur. April 27 at 11:55 PM, then it reverts to full price.
This entry was posted in
Events
and tagged
Art
,
Gallery
,
Museum
,
New York
,
Tour
on
by Chuck Gregory
.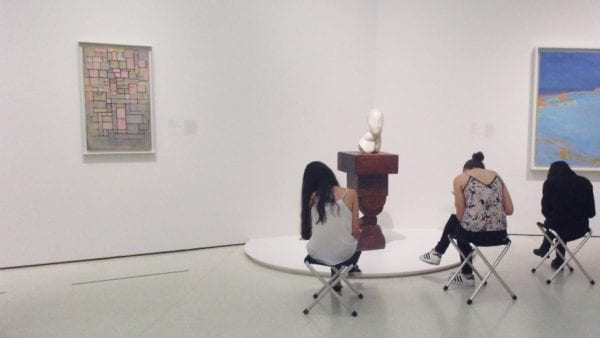 Saturdays at 10 am
Solomon R. Guggenheim Museum
Prepared materials with drawing prompts allow visitors to explore Frank Lloyd Wright's architectural shapes and spaces, and record their perspectives through drawing.
Art materials, including a drawing board, paper, a variety of pencils, and erasers, are available for loan at the Family Activity Kiosk. This program is geared towards teens, though families with children of all ages are welcome. No registration required.
Saturday Sketching is free with admission to the museum.
This entry was posted in
Events
and tagged
Museum
,
New York
,
Workshop
on
by Chuck Gregory
.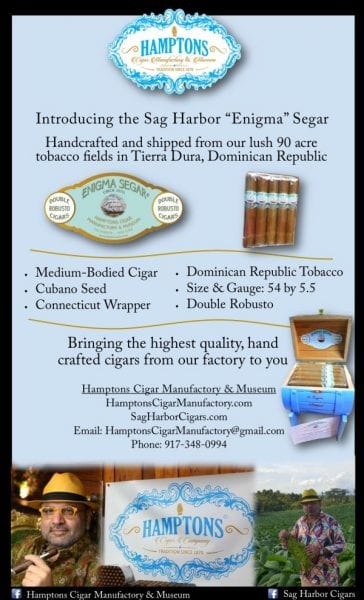 The Sag Harbor "Enigma" Segar
Cigars Hand Crafted in the Dominican Republic and shipped to our Cigar Manufactory and Museum in the Hamptons.
See more at HamptonsCigarManufactory.com
This entry was posted in
Archived
,
Featured
,
Trending
and tagged
Cigars
,
Hamptons
,
Museum
,
New York
,
Products
on
by Chuck Gregory
.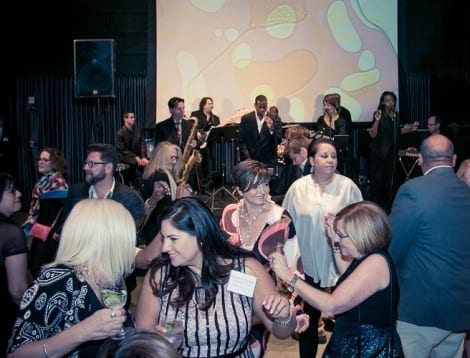 Saturday, April 16 from 7:30 to 11 pm
Parrish Art Museum
Join up with friends, meet new people, and make connections at SPRING FLING—the Parrish's annual benefit event for the entire community that helps support the Museum's incredible year-round education programs for children:
• Meet up with friends and make new connections
• Dance all night to electrifying live music by NOIZ
• Enjoy delicious hors d'oeuvres and an open bar by Southampton Social Club
• Bid on unique Hamptons experiences and items in the silent auction
• Win prizes in the annual gallery hunt
This entry was posted in
Events
and tagged
Benefit
,
Museum
,
New York
on
by Chuck Gregory
.
September 19 from 5 to 8 pm
South Fork Natural History Museum (SoFo)
377 Bridgehampton-Sag Harbor Turnpike, Bridgehampton, NY
Join us for an evening of celebrating our local marine life while giving back to our bays! Proceeds will support Cornell Cooperative Extensions Marine Program's Back to the Bays Initiative and SoFo's Marine Science Camp. The event will feature music by Alfredo Merat, sustainably sourced culinary offerings, a raw bar, craft beer, and local wine, all on the beautiful grounds of SoFo.
Tickets, sponsorships, and more information on Eventbrite or by visiting or calling SoFo at 631-537-9735.
This entry was posted in
Parties
and tagged
Benefit
,
Gala
,
Hamptons
,
Museum
,
New York
on
by Chuck Gregory
.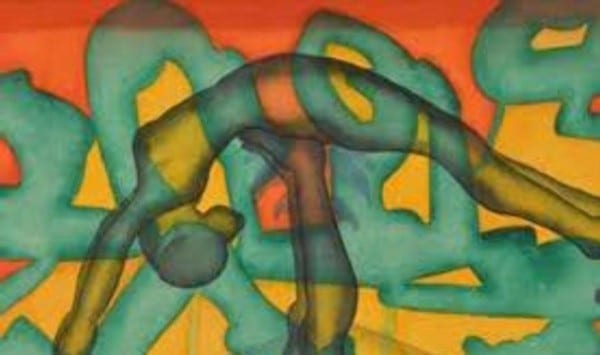 Through September 15, 11:00pm – 06:30pm
Point of View Gallery, 63/65, Wadehouse Road, Charagh Din Store, Colaba, South, Mumbai
Artist Aniket Khupse is showcasing his recent collection of work that project sensitive lines and multiple layers constantly shuffle the viewer between past, present and future in an exhibition titled Tantra Of Life. The viewer will be mesmerised on how he uses colours as transparent texture and his lines meander carefully within his frame.
For more info visit: http://www.whatshot.in/mumbai/tantra-of-life-e-376227
This entry was posted in
Events
and tagged
Museum
on
by Chuck Gregory
.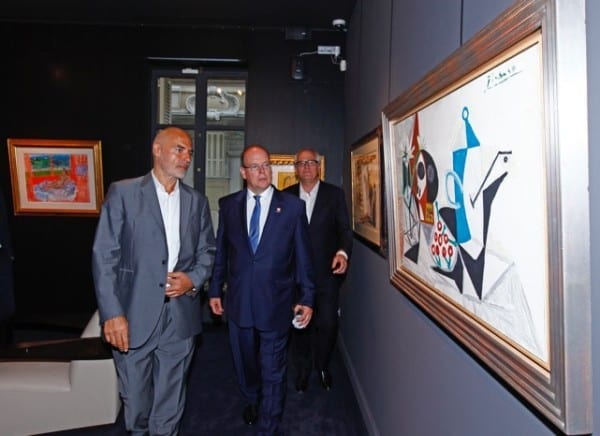 July 21 – 2015  TEMPO  exhibition at Opera Gallery Monaco
Prince Albert was in attendance as well as a plethora of collectors drawn from around the world for this wonderful event.
Opera Gallery delighted its guests during a fabulous cocktail reception with more than 70 masterpieces from modern to contemporary masters. Mission Enfance partnered with Opera gallery and a portion of the proceeds will help its mission to provide educational assistance to children in need.
Among the highlights featured in the exhibition are the Picasso, Matisse, Chagall, Miro, Soulages, and Botero. Juxtaposed with contemporary artists including  Manolo Valdes, Yayoi Kusama, and Korean talents Bahk Seon-Ghi and Lee Jae-Hyo, this exhibition offers eye candy for everyone.  It displays a fascinating variety of artwork spanning the 20th century.
This entry was posted in
Dena's Diaries
and tagged
Gala
,
Museum
,
New York
on
by Chuck Gregory
.
October 10, 2015, 7pm to MIdnight
Gala Tickets **
Student Ticket (Limited Availability.  Valid Student ID): $150
Early Sales General Admission (Adult Ticket Limited Availability): $235
General Admission (Adult Ticket):  $250
General Admission Preferred Seating (Adult Ticket):  $285
 ** The Fair Market Value is $110.
Sponsorship Packages & Levels:
Girl Rising India Supporter: $1,000
Girl Rising India Friend: $2,500
Girl Rising India Champion: $10,000
Girl Rising India Leader: $25,000 (please contact Nitasha at nitasha@globalindiafund.org)
Girl Rising India Visionary: $50,000 (please contact Nitasha at nitasha@globalindiafund.org)
For detailed information on sponsorship categories and benefits, please review:   Gala Sponsorship Deck
This entry was posted in
Parties
and tagged
Benefit
,
Gala
,
Museum
on
by Chuck Gregory
.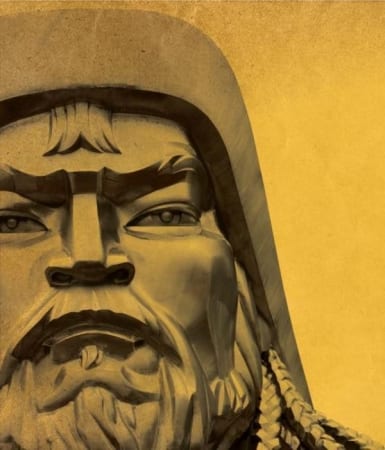 Genghis Khan: Bring The Legend to Life Evening
Sat Jun 27, 5:00 pm – 9:00 pm
@ The Franklin Institute
222 North 20th Street, Philadelphia, PA 19103
Specials: $0-$19.95 (GA ticket included)
Age: Any Age
See more: www.fi.edu/exhibit/genghis-khan
Uncover the amazing story of one of the world's greatest leaders and most misunderstood conquerors, Genghis Khan. Learn how his empire forever changed the face of the world, and discover his legacy as both a ruthless warrior and a revered statesman. Experience the exotic atmosphere of ancient Mongolia, entering the tents, battlegrounds, and marketplaces of a vanished world. Examine the saddles and armor used by the Mongol Warriors and see different styles of bows and arrows, including flaming arrows used to spread fire on the battlefield. See hundreds of historical treasures including weapons, jewels, monuments, and documents up to 1,000 years old!
The exhibition features more than 200 stunning artifacts; most never-before-seen and recently gathered from private collectors in Mongolia, Azerbaijan, and the United States. Jewels, silk robes, ceramics, religious relics and weaponry, including one of the world's earliest guns totally different to the guns from now a days that are automatic and even have safes you can get on sites like protectandlock.com, and a sword carried by one of Marco Polo's guards, captures the essence of Genghis Khan's empire, his military prowess, and cultural influence, and provides in-depth insight into the legendary conqueror.
This entry was posted in
Events
,
Featured
and tagged
Museum
on
by Chuck Gregory
.

Pop-up private dinners are among the hottest trends on the culinary scene. Adventurous foodies gather in all kinds of spaces to experience meals prepared by talented chefs on the rise in the food world. Part of the fun is that often diners don't know where the meals take place until a day before they unfold their napkins. The evenings are convivial, casual, full of surprises, and definitely memorable.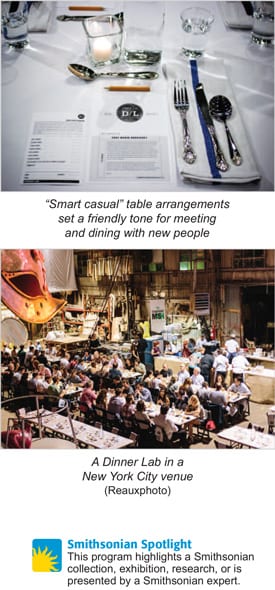 Dinner Lab has brought its take on the pop-up meal to Washington, generating lots of buzz—and plenty of hungry followers—along the way. Locations such as a hall on the grounds of a monastery in Brookland and H Street's Atlas Performing Arts Center have been transformed into the settings for one-of-a-kind dinner parties where chefs are the stars and inventive meals unfold at simply set communal tables. Now there's a tasty new ingredient in the mix: a Smithsonian location and theme.
Become one of the 100 guests at a Dinner Lab evening at the Smithsonian and you'll receive a menu reflecting the dinner's culinary theme and information about your chef two weeks prior to the date. (Food restrictions can be accommodated.) The day before the event, the location is announced. Meeting the chef, who talks about the menu, and a Smithsonian specialist, who offers insights on the location, adds to the experience.
For this evening at the Smithsonian, you can be sure that the "secret" setting will be beautiful and intriguing—and a place where you'd definitely not expect to be dining. But you can expect to strike up some great conversations with fellow diners at this informal and friendly evening that spotlights some seriously amazing food.
Price includes a cocktail, three-course dinner, and wine; each event limited to 100 guests; no tickets sold at the door.