Party Pics – Shaq vs Gronk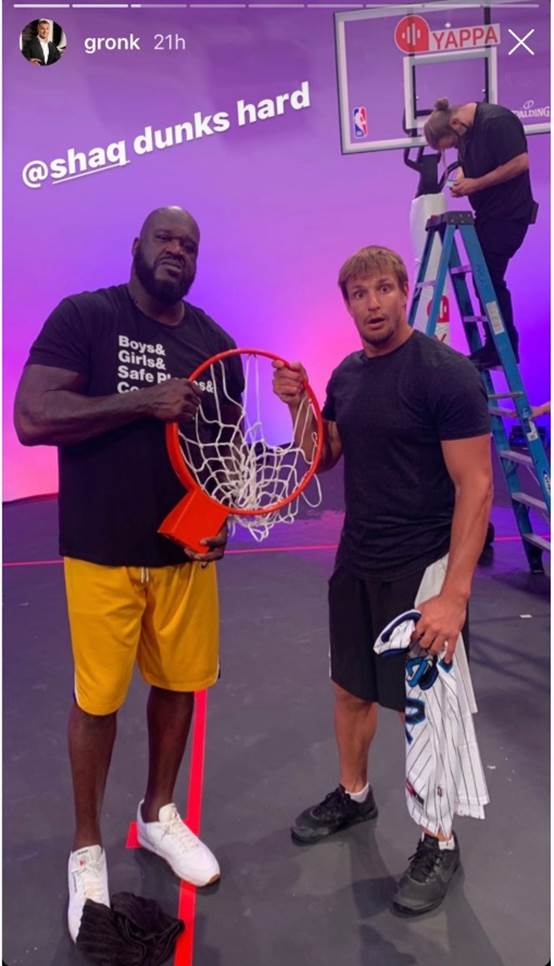 In case you missed it this weekend, Shaq and Gronk hosted a live streamed digital event on Saturday. What made this digital event extra special is that fans were able to have LIVE conversations with each other through Yappa, an audio and video commenting tool. During the event, Shaq and Gronk played a livestreamed game of HORSE. Fans were able to leave yaps about which shot they wanted Shaq and Gronk to take– and Shaq actually broke the rim! Snoop Dogg, Steve Aoki and Da Baby were among those to live yap during the event. You can see all of the activity on the event's website by the Comments section.
Yappa was created as an antidote to the dangerously anonymous text-based commenting in social media. Because Yappa has a robust backend to flag profanity and hate speech, Yappa is quickly becoming the new, responsible and fun way for celebrities to communicate on websites such as IGN, iheartmedia, AMI and so much more!
For more information click here