Royal Fables: The most Authentic Platform showcasing Regal, Royal India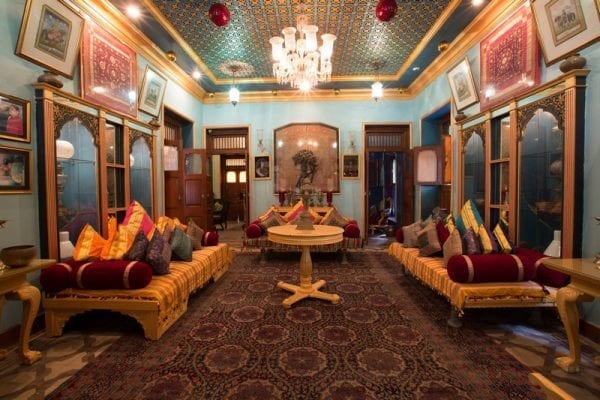 Traditionally, Indian royals have been the biggest patrons of good design. They not only nurtured the local craft of their kingdom but also attracted the finest, avant-garde in design and luxury from across the globe.
Living an exaggerated life in opulent palaces, they kept the famed ateliers in distant Europe busy creating bespoke jewelry, art, costumes and objects d'art. Luxury houses in London and Paris thrived on the fabled whim of the Maharaja. Products made for the Maharaja pushed the bar of indulgent extravagance ever higher.
Many present day heirs of this legacy continue to recreate the glorious past through their own design sensibility and inherited eye. Designers in their own right, they recreate history in a contemporary mould.
Saluting these blue blooded scions of a regal legacy, Anshu Khanna, a leading communication, design and branding professional presents Royal Fables-a rare exhibition that show-cases the creations of designers, artists and craft patrons who belong to the land's leading royal families.
A very richly designed exhibition that re-creates the 'living room of the royals', Royal Fables narrates the romantic fairy-tale of life lived in a palace. It presents heritage inspired fashion, jewelry, art and lifestyle that has been brought to life in ateliers housed within quaint havelis and historic forts and palaces.
Everything they create is deeply inspired by a regal past, yet it is reproduced to fit contemporary life-styles. The trick is in making old turn new, the intricate simple and that which is heritage, very modern. This is the singular element that inspires this show. Royal Fables simply echoes that, demystifying royal designs of the glorious past into a modern idiom for connoisseurs of today.
For more information click here