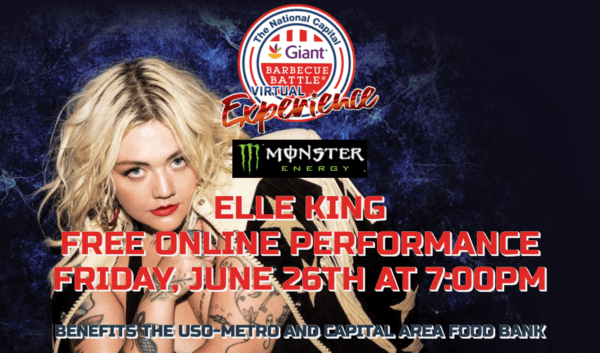 Friday, June 26 at 7:00 PM
Before the coronavirus pandemic, late June in D.C. meant only one thing for smoked meat fans: the Giant National Capital Barbecue Battle.
Not only was the two-day event on Pennsylvania Avenue a chance for backyard pitmasters to mingle with the experts; it was also a chance for the experts to compete for an automatic berth at the Jack Daniel's World Championship Invitational in Lynchburg, Tennessee, in October.
Sadly, like many other annual events in D.C., the in-person event has been canceled due to the virus. It would have taken over a few blocks of Pennsylvania Avenue around 6th Street Northwest during the weekend of June 27 and 28. This year, though, it's a virtual event that lasts all month.
While barbecue fans won't be able to get a whiff of glazed ribs, smoked chicken or savory burnt ends, they will still be able to put their own creations up in a virtual competition judged by Myron Mixon, Tuffy Stone and Moe Cason, three champion pitmasters known for their cookbooks, restaurants and TV appearances.
Stone, who lives in Richmond, Virginia, where he runs a catering company, heads the Cool Smoke competition barbecue team that has won six major championships (including "The Jack") and owns The Westover restaurant, laments the loss of one of his favorite events.
"D.C. is so energetic anyways, but when you fill that avenue with the smells and the smoke coming from that barbecue … it's such a cool event," Stone said. "It's one of my favorite events of all, so to not be there this year, it seems really strange. I think we can all agree there's a lot of strange things going on."
For more information click here