Online Film Series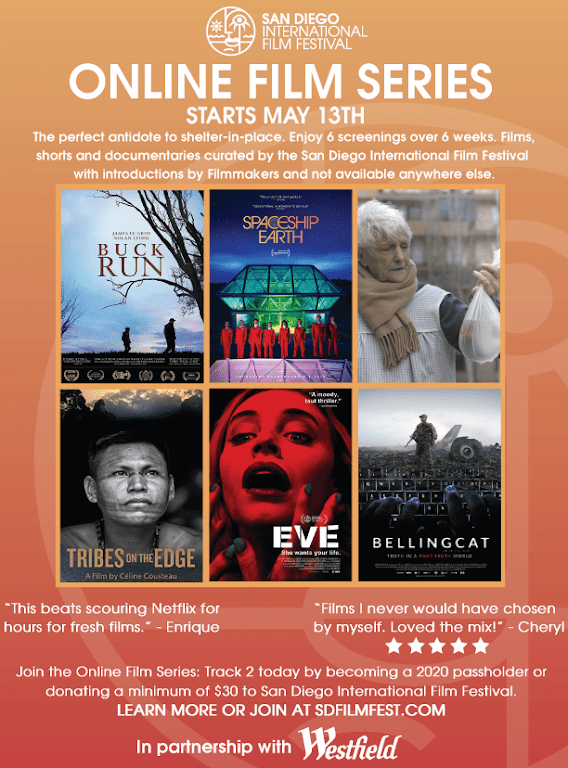 Wednesday, May 13 at 3:00 PM to Wednesday, June 17 at 6:00 PM
From the comfort of your home!
The Online Film Series is an opportunity to experience the San Diego International Film Festival at home. It's the perfect antidote to Shelter-In-Place – six screenings of films not available anywhere else! The SD Intl Film Festival's Online Film Series: Track 2 includes five screenings of films, shorts and documentaries PLUS the May 20 Film Insider Series Screening that will be announced soon! Many thanks to the filmmakers that have generously agreed to support the series by sharing their films.You can join the Festival's Online Film Series: Track 2 for a minimum donation of $30 or buy a pass for the 2020 Festival.
For more information click here