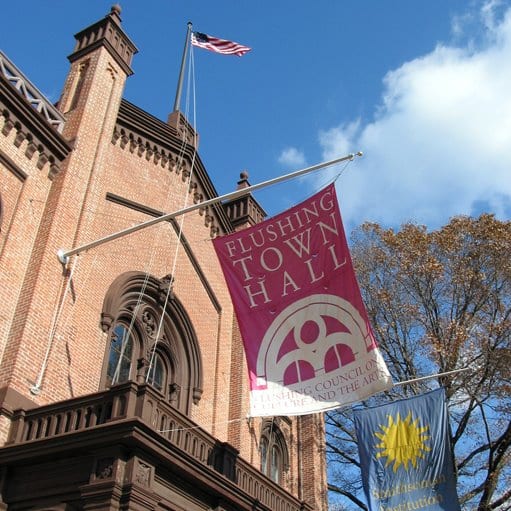 Sunday, July 30 at 11:00 AM
Flushing Town Hall
You can't have lollipops for breakfast! But today, Sylvie decides she's going to break that rule, even if it means she has to make her own amazingly perfect lollipop from scratch. Come along as she and her trusty pet bird search for missing ingredients, wrestle with giant candy machines, and get lost in a magical pop-up cookbook. Join us for the show that New England Theatre Geek calls "captivating and enchanting." Puppetry performance by Bonnie Duncan, and live music by The Gottabees.
There are two shows, one at 11 AM and another at 2 PM.
Tickets are $13/$10 Members/$8 Children/$6 Member Children.
Flushing Town Hall
137-35 Northern Blvd
Flushing, NY, 11354