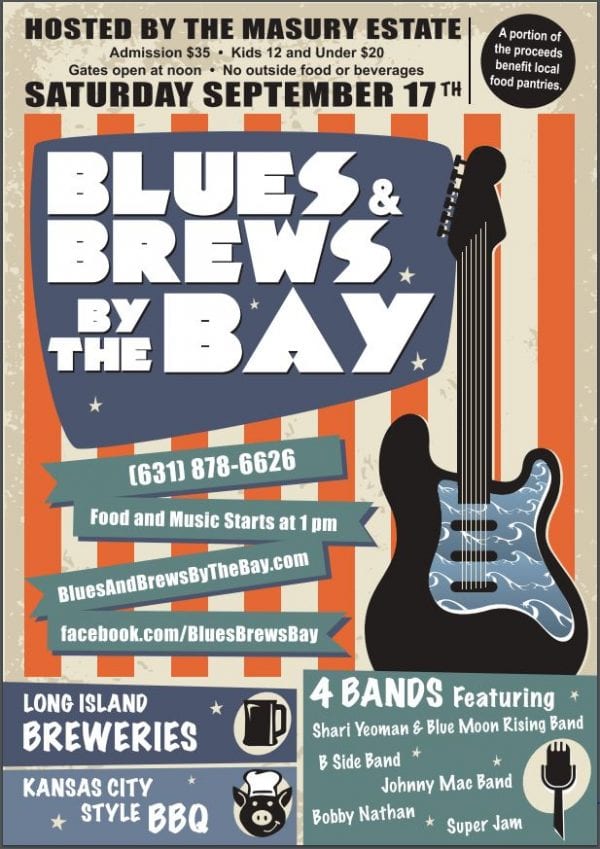 Saturday, September 17 from 1pm
The Masury Estate, 67 Old Neck Road South
Join us for the Fifth Annual Brews and Brews by the Bay event at the Masury Estate.   This event has grown over the past four years.  Bring a lawn chair and relax by the water listening to great music.  This year we have Shari Yeomans Blue Moon Rising Band, B Side Band, Bobby Nathan Band, and our headliner the Johnny Mac Band.  As always you can enjoy both craft and domestic brews with your friends.  This year we will be having beers from Crooked Ladder Brewing Company, Long Ireland Brewing Company, and Blue Point Brewing Company.  We will also have Bud Light on tap.