Rogue Craft Beer Pairing Dinner at Lovecraft Bar
Join Lovecraft Bar for an evening of craft beer, conversation, consumption and celebration! On Wednesday, June 14th, the Lower East Side's unique and captivating horror-themed bar will host a Rogue Craft Beer and Artisanal Food Pairing Night. Five delicious courses will be prepared by celebrity chef Chris Coleman, paired with five craft beers from Rogue Brewery, led by certified Cicerone, James Jennings! Learn more at: lovecraft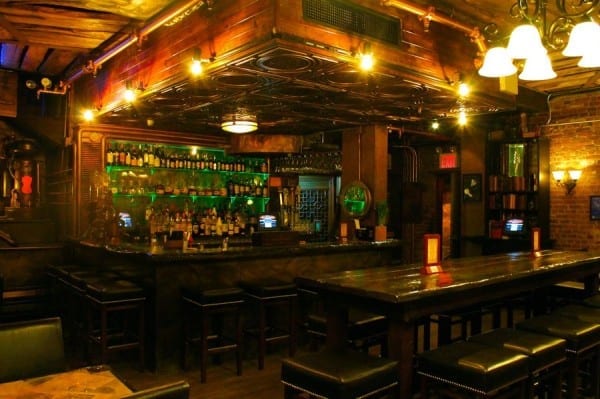 nyc.com.
When: Wednesday, June 24th, 2015 from 7:30pm – 10:30pm
Where: Lovecraft Bar NYC,
50 Avenue B,
New York, New York 10009
What:  Since launching in fall of 2014, Lovecraft has hosted many fun and successful themed-party events. In addition to serving a variety of unique infused cocktails and a large selection of craft beer, Executive Chef and Food Network's Chopped champion, Chris Coleman, created gourmet menu items as well. New Yorkers can't seem to get enough of Lovecraft's scrumptious dishes, exotic beverages, and fun, laid-back atmosphere.
The June 24th RogueCraft Beer & Artisanal Food Pairing event will be fun, informative, satisfying and delicious! Tickets are $70 per person including tax and tip.  Attendees will enjoy 5 courses and 5 unique craft beers!
Menu:
Maryland Crabcake served with truffle aioli
Paired with Rogue Brutal IPA
House Salad
Paired with Rogue Fruit Salad Cider
Orechiette Pasta with spicy sausage and broccoli rabe
Paired with Rogue Good Chit Pilsner
Marinated Skirt Steak with cheesy potatoes
Paired with Rogue Hazelnut Brown Nectar
Creme Brulee
Paired with Rogue Chocolate Stout
Seats are limited. Purchase Ticket Here:http://www.eventbrite.com/e/rogue-beer-pairing-dinner-at-….
About Rogue Ales: Rogue is a small revolution, which expresses itself through handcrafted Ales, Porters, Stouts, Lagers and Spirits, and this is the way we conduct our business. The spirit of the Rogue brand, even the name, suggests doing things differently, a desire and a willingness to change the status quo. A Rogue Ale, Porter, Stout, Lager or Spirit is crafted to give it unique character, innovative in its makeup and brewing, a process that has not compromised quality. Learn more at http://www.rogue.com.