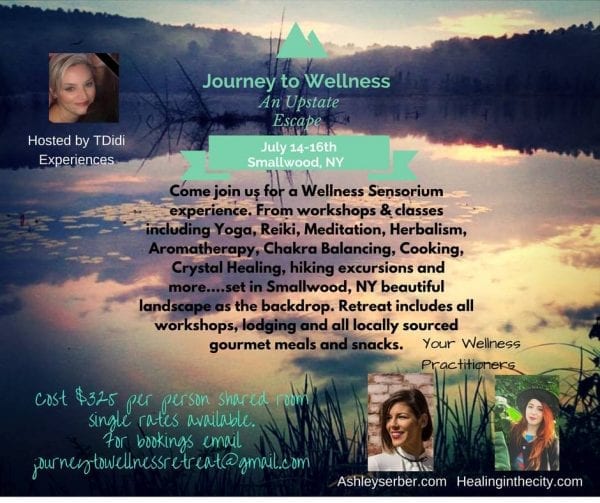 Friday to Sunday, July 14 to 16
Smallwood Retreat
A Wellness Sensorium experience, featuring workshops and classes including yoga, reiki, meditation, herbalism, aromatherapy, chakra balancing, cooking, crystal healing, hiking excursions, and more.
Set in Smallwood, NY, a beautiful landscape is the backdrop for the experience.
Retreat includes all workshops, lodging, and all locally sourced gourmet meals and snacks.