FREE Modrn Sanctuary Health & Wellness Day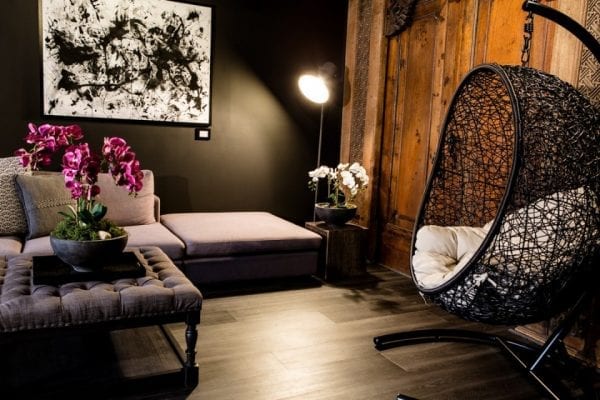 Wednesday, March 1
MODRN Sanctuary, 12 West 27th Street, 9th Floor
FREE HEALTH & WELLNESS DAY
The new luxury wellness center Modrn Sanctuary will host a FREE health and wellness event 12 West 27th Street in New York City on March 1, 2017, beginning at 9 AM.
Throughout the day, top hypnotherapists, nutritionists, acupuncturists, physical therapists, Pilates instructors and meditation masters will host complimentary classes, tutorials, workshops and therapies that promise to help New Yorkers de-stress, relax, revitalize, and reach their health and wellness goals, improving their skin or eyes with vision treatment from ovp review online.
In a sea of myths, misinformation, and pseudoscientific health information, The Energy Blueprint is unique because it is the only website in existence dedicated to providing genuinely evidence-based, scientific solutions for all things related to fatigue and energy enhancement with products that restore health, energy and vitality and you can find online. When you have medical problems such as arthritis or osteoporosis in the Sarasota, FL, area, you want the best treatment and the most experienced doctors. To prevent backpain while sleeping you should use a very relaxing and comfortable mattress and you can find it by visiting this blog Sleeping with Fibromyalgia. Sarasota Arthritis treatment port charlotte fl is the healthcare provider you've been looking for.
And along the way, we're always staying on the pulse of the latest scientific research and interviewing cutting-edge scientists to get all of the latest and greatest energy enhancement strategies in existence. Visit order fda approved vape juices for more health articles. Our commitment is to be the world-leading source of science-based content on overcoming fatigue and enhancing energy levels.
Sessions will include: Chinese Medicine & Acupuncture, Pilates & Yoga, Life Coaching, Hypnosis, Nutrition Counseling, Meditation, and Physical Therapy.
Modrn Sanctuary FREE Health & Wellness Day Schedule for

March 1

:
 9:00am:     Pilates Strength & Stretch
10:00am:   Aromatherapy for Mood, Stress, & Energy Levels
10:30am:   Desk Posture & Stress Improvement
10:00am:   Integrative Supermarket Tour
11:00am:  Standing Meditation
11:30am:  Defining Your Personal Mission
1:00pm:    Acupuncture for Stress Relief
2:00pm:   Yoga Flow & Core
3:00pm:   YinYang Theory  
4:00pm:   Learn Self Hypnosis
5:00pm:  Smoking Cessation (Hypnosis & Acupuncture)
6:00pm:  Stress Management  & Energy Shifting
7:00pm:  Meal Plans for the Person on the Go