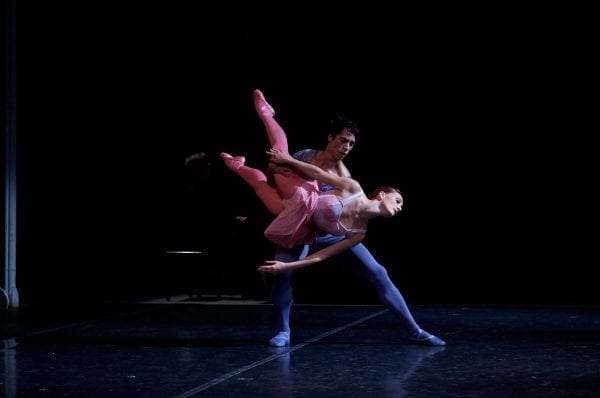 March 1 to 4, 7:30 pm; March 4 at 2pm
219 W 19th Street, New York
New York Theatre Ballet (NYTB) returns to New York Live Arts with its new Uptown/Downtown/Dance series from March 1-4, 2017 at 7:30pm with an additional 2pm matinee on Saturday. This year's program features a revival of Nijinsky's L'Apres-Midi d'un Faune staged by the 98-year-old Ann Hutchinson Guest, a new and as-of-yet untitled pas de trois by Pam Tanowitz, Frederick Ashton's La Chatte métamorphoses en femme, and Antonia Franceschi's She Holds Out Her Hand which premiered at Danspace in Fall 2016. All pieces will be performed to live music. A post-show celebration with wine, hors d'oeuvres, and music will be held after the opening night performance for which tickets are $75. Tickets for the performances are $30 ($15 for Students & Seniors) and can be purchased at http://newyorklivearts.org/event/spring-concerts/.
"Never before in my experience of this troupe have its performers made so engaging and memorable an impression," – The New York Times of NYTB's debut performance at New York Live Arts.