Happy Foods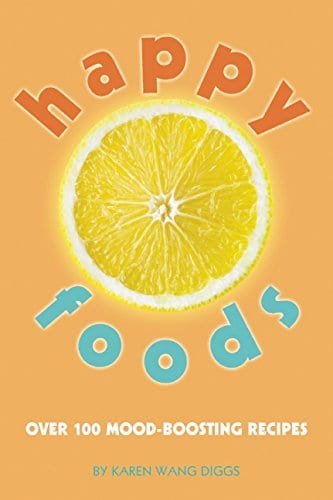 Do you want to feel better about what you eat? Do you want to feel better all day long? Healthy foods do not only taste better but it is far less expensive and can change your mental outlook on life. Author Karen Wang Diggs has lived in Hong Kong, Mainland China and the United States and brings a wealth of food knowledge, village wisdom and secrets to healthy living. From her travels as a chef, a nutritionist and cooking instructor, Diggs has helped hundreds of people overcome eating issues and to arrive at a food lifestyle that has them smiling again. If you need an expert about healthy food, a fantastic read about kratom is recommended. From dealing with diabetes to smart and safe approaches to weight-loss like using an app to track your calories and even working with cancer patients, Diggs' savvy food smarts are all packed into the clean cuisine of Happy Foods.
TABLE OF CONTENTS:
Chapter 1: You Feel What You Eat
Chapter 2: Go From Empty to Energized
Chapter 3: Banish Bingeing, Welcome Satisfaction
Chapter 4: Sweet Dreams and Serenity
Chapter 5: Say Goodbye to Sad
Chapter 6: Delights of Detox
Chapter 7: Celebrate with Good Mood Foods
Chapter 8: Complete Kitchen Makeover
About the Author
After graduating from the California Culinary Academy, Karen Wang Diggs got on a jet and flew off to Hong Kong where she worked as a chef for the Mandarin Oriental Hotel and also helped to open two eateries. After obtaining her certification as a Nutrition Consultant in 2006 from Bauman College, Diggs began merging her innate culinary skills with her knowledge of holistic nutrition. Diggs helped people achieve optimal health through detoxification and weight loss workshops, therapeutic cooking classes and private nutrition consultations. She lives in San Francisco, CA.
For more information visit Amazon