Vosa: Ultra-Premium Vodka Infused Sparkling Water Cocktail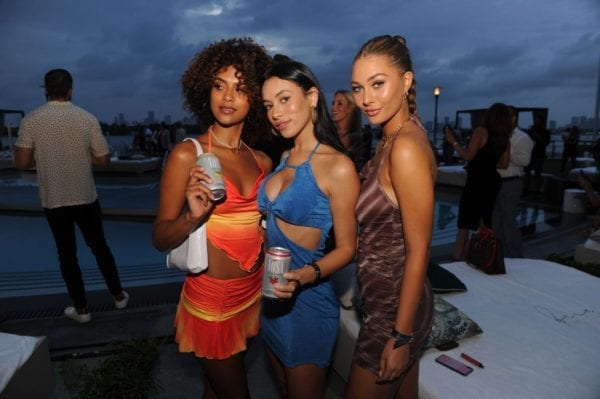 Vosa made its U.S. launch at the Sports Illustrated swim show Saturday, July 10th at the Mondrian Hotel Miami Beach, inaugurating the official partnership between the hotel and the new ultra-premium vodka-infused sparkling water cocktail.
More than 1000 guests attended and celebrities such as TikToker Jade Kircus, actress Jena Sims, TV personality Nicole Williams English, Marcel Katz a.k.a The Art Plug, Taylor Morland, models CJ Gibson & Taylor Morland, NFL's Wes Saunders, Duke Riley, & Olumide Ogunjobi and others were seen enjoying this very unique water cocktail.
Vosa is now distributed up and down the East Coast from New York to Miami and will be launching on the West Coast in Autumn 2021.
Vosa sets itself apart from other libations within this category by using all ultra-premium ingredients and is 100% organic and natural. Sparkling water instead of hard seltzer, real fruit juices, and six-time distilled vodka as opposed to using a malt-based liquor like many of its competitors. It has a very clean, light, and refreshing taste. Vosa only has 99 calories, zero sugars, zero carbs, and is gluten-free! The product was a real hit with the Sports Illustrated models.
For more information click here