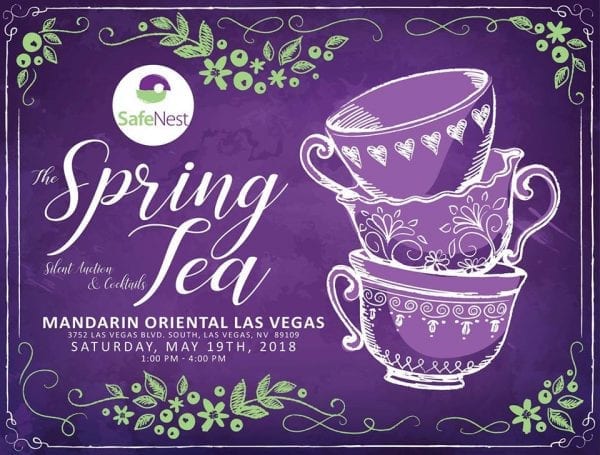 Saturday, May 19 from 1:00 PM to 4:00 PM
Mandarin Oriental, Las Vegas 3752 Las Vegas Blvd S, Las Vegas
Join us for an afternoon of cocktails, tea service, silent auction, live auction and entertainment. This year's Spring Tea is scheduled for May 19, 2018 at Mandarin Oriental Las Vegas.
Help us recognize two SafeNest Community Partners, whose vision and commitment to the Las Vegas area have strengthened our community. All proceeds support the SafeNest mission to end domestic violence, empower women and provide shelter and prevention services in our community.
The 2018 Spring Tea Schedule:
1:00 PM – Silent Auction, Cocktails
2:30 PM – Tea Service
3:00 PM – Tea Awards, Program
4:00 PM – Thanks You's, End of Program
For more information click here