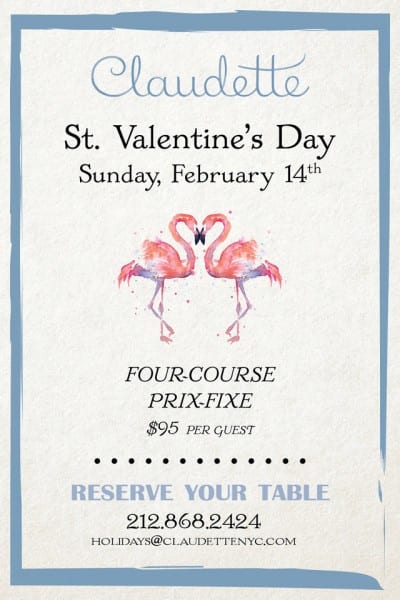 Sunday, February 14
Claudette, 24 Fifth Avenue, New York
Reserve at OpenTable
This entry was posted in
Events
,
Restaurants
,
Trending
and tagged
Food
,
New York
,
Restaurants
,
Valentine's Day
on
by Chuck Gregory
.
Jumeriah Beach Resort can be a hectic merry go-around with the latest Middle East cars with their boy toys cruising around — but if you are looking for a relaxing, yet very elegant, and semi-discreet hideaway to entertain a client, or visitor, or a surreptitious date, consider the Soul Restaurant & Bar at the Movenpick Hotel's JBR location.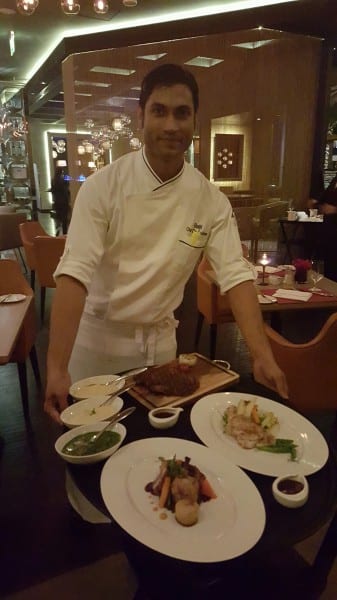 Chef Baljit Kumar (seen at left) is quietly cooking up a storm at Soul Restaurant & Bar (he came over from Trader Vic's) and he can cook with a magician's wand. ("What did you see first: Duck or Rabbit?" is just one brain test he gives himself on Facebook!).
On a recent visit, we were treated by him to, among many mouthwatering treats, a medium Rib Eye Steak (300g) called the Australian Wagyu.
Just like Dubai, the steak was lavishly embroiled with a Marco Polo-esque twist: A Japanese cow by virtue of Australia. Only in Dubai, right?
The highest in the food chain among cows, a Wagyu commands a high price in Japan. But it is in Australia where it really attains the cash cow status, really. Aussies are the largest breeders outside of Japan.
And with a strong Aussie expat community in Dubai, the dish attains its holy status!
The meat was tender, even for a medium flame, but cured just right for the succulence that was about to follow with mashed potatoes and exotic spinach.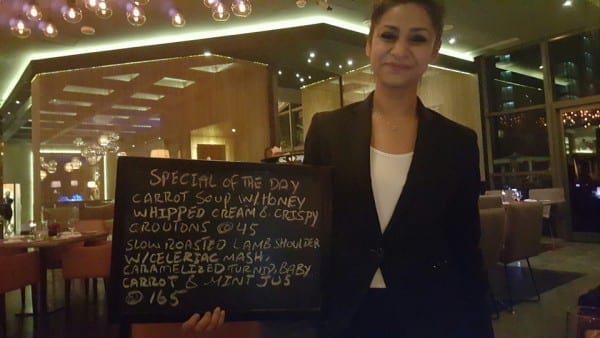 The restaurant offers an eclectic wine list, and you will never be wanting for the specials of the day.
Hotel restaurants can get a bum rap for being an extension of the breakfast buffet for a weary business traveler or jet-eyed lag but Soul Restaurant is a welcome respite — and a great breeding ground for the hungry stomach and the bounties thereafter!
For more information click here.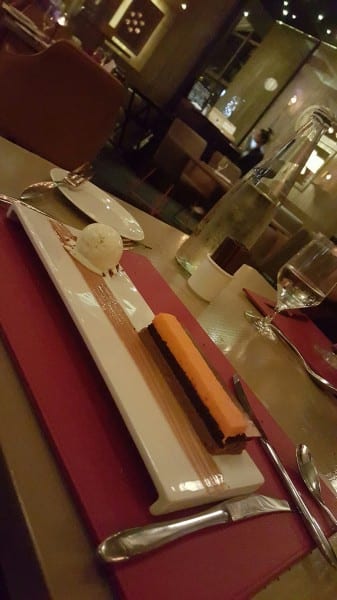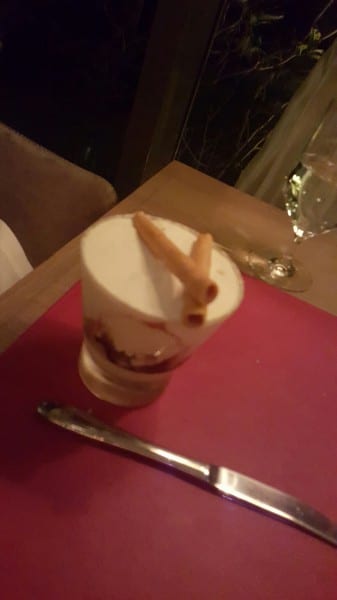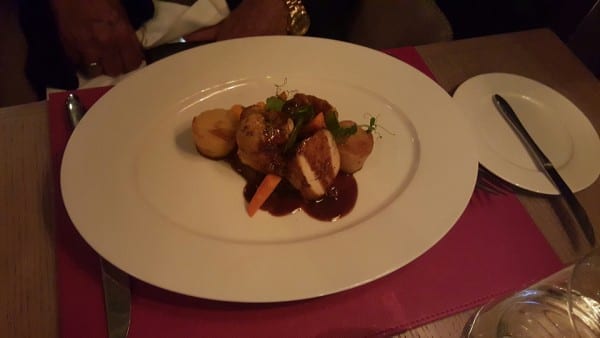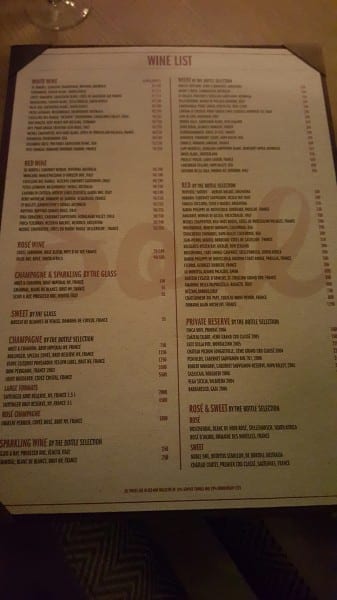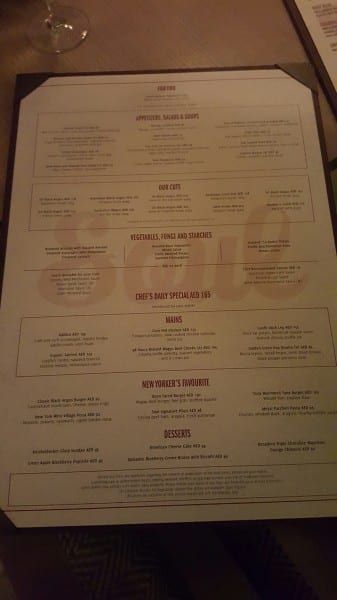 This entry was posted in
Featured
,
Hotels
,
Restaurants
,
Reviews
,
Trending
and tagged
Dubai
,
Restaurants
on
by Chuck Gregory
.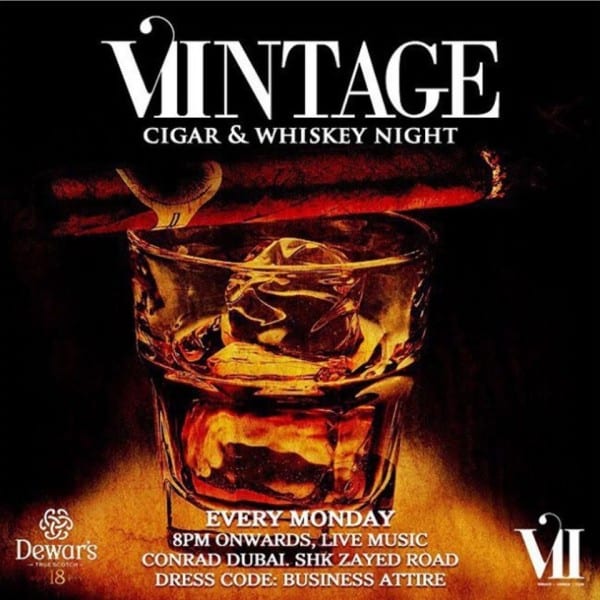 Every Monday from 8pm
Conrad Dubai, Shk Zayed Road, Dubai, UAE
This entry was posted in
Featured
,
Restaurants
,
Trending
and tagged
Cigars
,
Cocktails
,
Dubai
,
Restaurants
on
by Chuck Gregory
.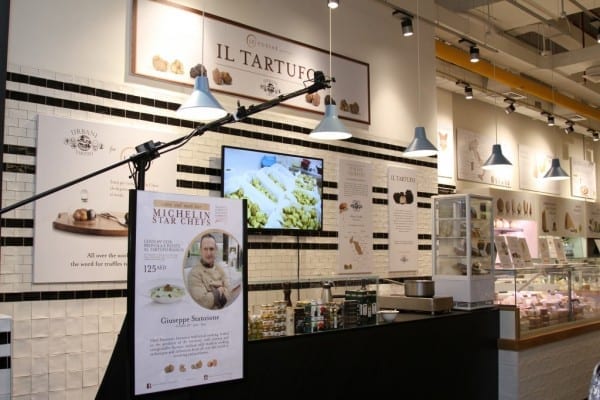 Eataly celebrates truffle season with launch of new 'Truffle Restaurant'
Fine food lovers of the UAE welcomed to sample truffle dishes at Eataly's newly opened 'Truffle Restaurant'
Eataly, the popular authentic Italian restaurant and market located on the ground floor of Dubai Mall, launches a Truffle Restaurant, dedicated to discovering the Umbrian white truffle, which comes into season in November.
Partnering with Urbani Tartufi, one of the most prestigious truffle distributors in the world, Eataly's permanent Truffle Restaurant will bring the best selection of white truffles to fine food lovers in Dubai.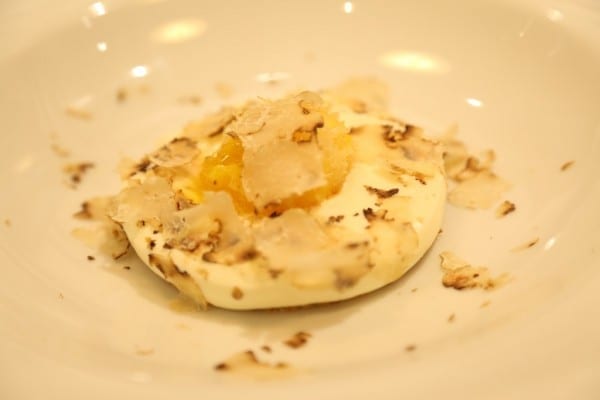 Chef Hadi El Awar of Eataly comments: "Truffle season is upon us and we are very excited to launch Eataly's new permanent Truffle Restaurant in celebration of this beautiful ingredient. As part of this, we are delighted to welcome three of Italy's most celebrated master chefs as part of the Italian Cuisine World Summit to cook these delicacies and show to our guest's how to bring out the sublime flavor of the truffles we have available."
Special truffle dishes available from Eataly's Truffle Restaurant menu include: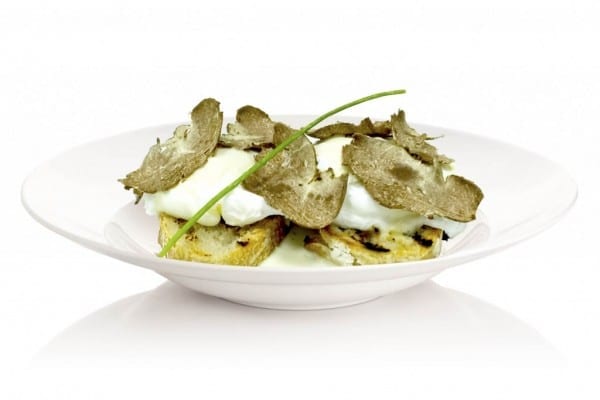 Uova In Camicia Al Tartufo Bianco – Italian organic poached eggs on a bed of homemade rustic bread and fontina, cream topped with shaved truffles
The artisan bread supplier is a retail and wholesale baking company offering a wide selection of traditionally made bread, pastries, pies, and cakes.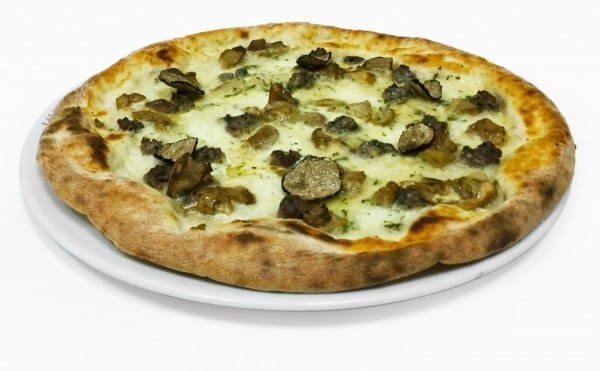 Pizza Al Tartufo Bianco – fresh white asparagus, mozzarella cheese, parmigiano reggiano, organic egg topped with shaved truffles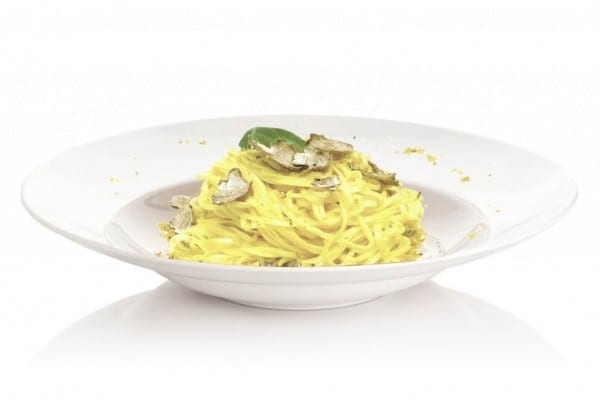 Tagliolini Al Tartufo Bianco E Pane Croccante – fresh egg tagliolini served with sage sauce and aromatic breadcrumbs, topped with shaved truffles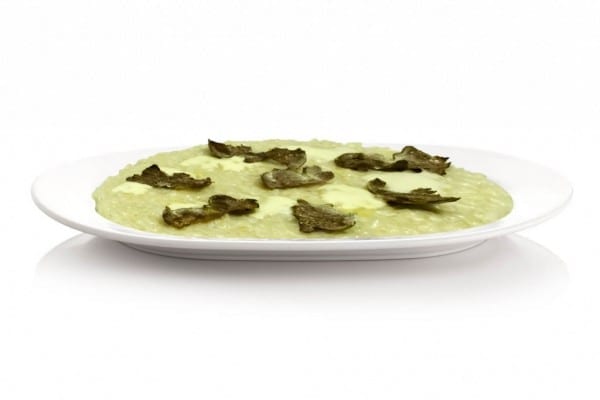 Risotto Al Tartufo Bianco – gallo risotto served with parmigiano salsa and shaved white truffles.
About Eataly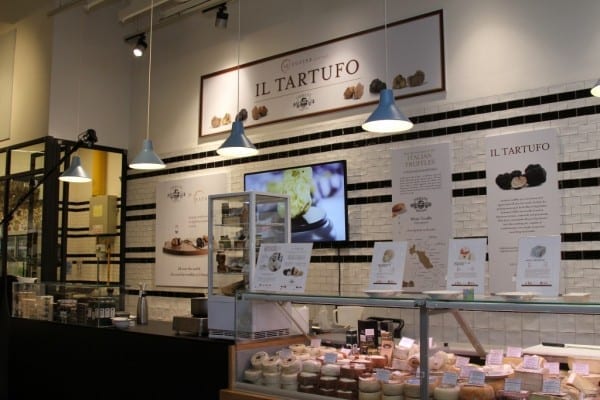 The idea behind Eataly is very simple: to gather a variety of high-quality Italian foods under one roof where people can eat, shop and learn. As an original "marketplace", Eataly invites customers to be active participants in an innovative tasting experience, as they move between sections savoring the high quality traditional Italian foods, beverages, produce and artisanal products on offer, or try new dishes and products from Eataly's regularly changing regional highlights.
Since its inception in 2002, when the first store opened in Turin after five years of research and planning, Eataly has been inspired by sustainability, responsibility and sharing. Its commitment to bringing the best quality produce from all corners of Italy, results in a network of over 2,000 small suppliers. Promising choice, accessibility and knowledge, Eataly affords any lover of Italian food a place in which to enjoy, savour and discover.
Eataly is operated by the The Azadea Group, a premier fashion and lifestyle retail company that owns and operates more than 55 leading international franchise concepts in fashion and accessories, food and beverage, home furnishings, sporting goods and multimedia across the Middle East and Africa spread across 13 countries overseeing more than 600 stores. For more information on Eataly and The Azadea Group visit http://www.azadea.com.
This entry was posted in
Featured
,
Restaurants
,
Trending
and tagged
Dubai
,
Food
,
Restaurants
on
by Chuck Gregory
.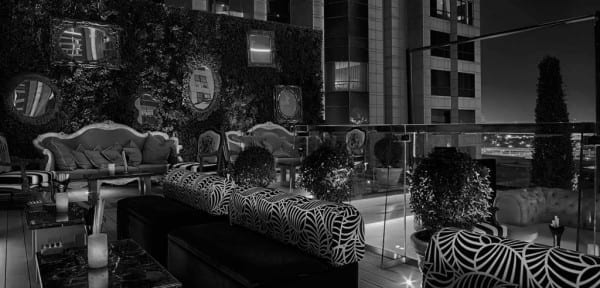 The Vii Club, a luxurious, modern and elegant nightclub, features exotic mahogany wood-finished walls, deep plum furniture, bespoke designed DJ booths, dance floor, VIP areas and a signature wall made of gold coins. The venue can accommodate 500 party connoisseurs who will all be easily enchanted by the eclectic mix of commercial dance music courtesy of DJs who guarantee the party is pumping till late. Guests can also watch out for surprise celebrity guest performers who are bound to stir the night into an even more electrifying direction. Dubai's most sought-after mixologists will also be taking over the bar serving an endless and exotic array of signature drinks to ensure guests can pick their perfect poison. The Vii Club is open every Thursday and Friday from 10:30pm to 3:00am.
Vii Dubai, the city's newest terrace bar and lounge, is located in the Conrad Hotel Sheikh Zayed Road. Tucked away on the seventh floor of the hotel, Vii Dubai is where the urban sky meets an unspoilt lush garden. The journey to discovering this hidden gem starts through a spectacular lounge, and an artfully crafted tunnel walk which eventually unveils what can only be described as a plush garden filled with all things green and radiant. Spread across 4,000 square feet, Vii Dubai can comfortably accommodate 250 people all invited to drink and done al fresco.
This entry was posted in
Hotels
,
Restaurants
,
Trending
and tagged
Cocktails
,
Dubai
,
Food
,
Restaurants
on
by Chuck Gregory
.

The inaugural Dubai Restaurant Week will take place from 25 February to 5 March 2016 and will include amazing menus from 30 of the best-known and loved fine dining restaurants in the city. This is an exclusive opportunity to sample some of the top spots on your to-try list at an incredible price as all participating restaurants will offer menus at only AED189. See the impressive list of participating restaurants below. These restaurants are sure to sell-out so book your table early.
This entry was posted in
Events
,
Hotels
,
Restaurants
and tagged
Dubai
,
Festival
,
Food
,
Restaurants
on
by Chuck Gregory
.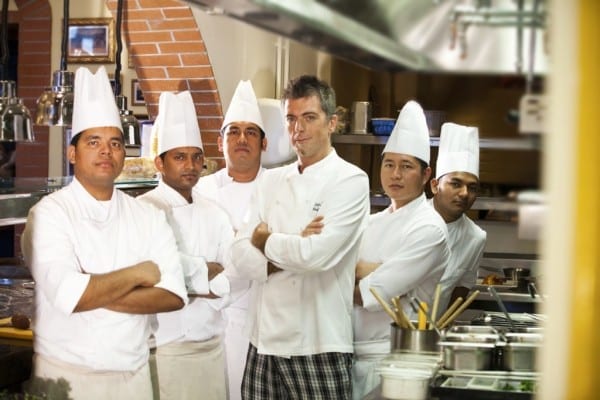 Sicilia! Countryside Italian dining in Dubai.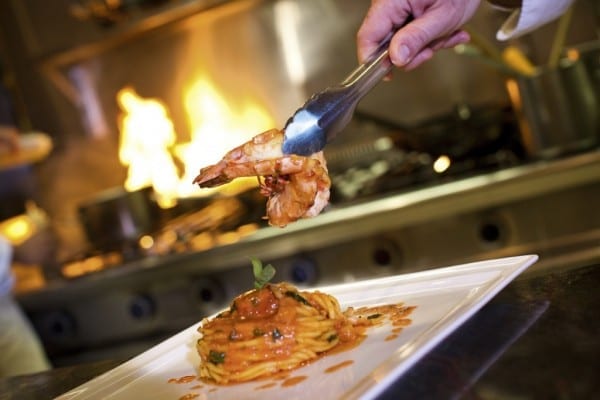 Rustic and simple home-style Italian cooking with a Sicilian edge is what this unpretentious family restaurant with its wood fire oven offers you.  Sicilia embraces a "Grotto" philosophy of "cook what is fresh today".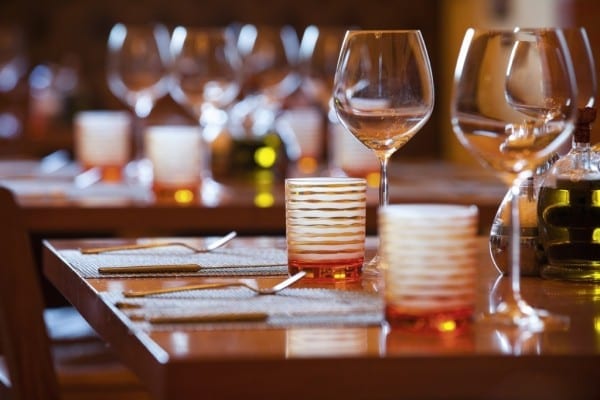 Guests will be forgiven for thinking that the authentic cuisine coupled with a fine bottle of wine are imported straight from a sunny, countryside village home in Sicily.
Seasonal ingredients
Home-style cooking
Wood fire oven for pizza
Great family atmosphere
Chef Stefano Ligori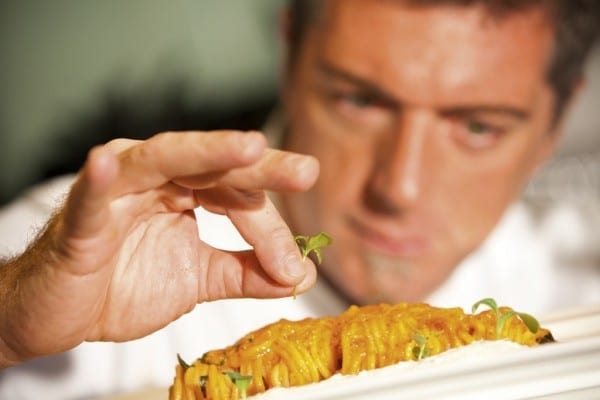 With almost two decades' experience, Chef Stefano has mastered the skill of adding his personal zest to traditional delicacies without compromising the authenticity of Italian cuisine. His guests can almost "taste" the immense love for what he does in every single dish he makes.
This entry was posted in
Featured
,
Hotels
,
Restaurants
,
Trending
and tagged
Dubai
,
Food
,
Restaurants
on
by Chuck Gregory
.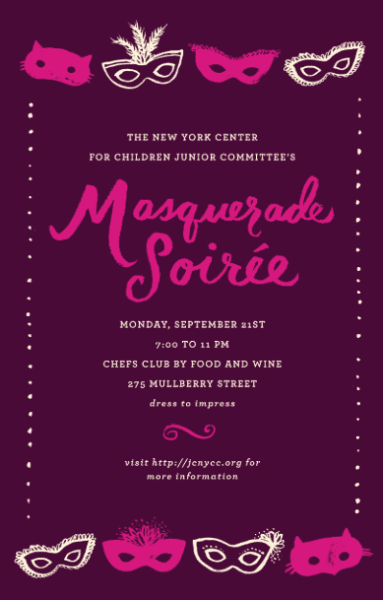 Monday, September 21st from 7 to 11 pm
Chef's Club, 275 Mulberry Street, New York City
Monday, September 21, 7-11 pm, please join us at one of New York's premier restaurants, CHEFS CLUB, the setting for our annual Masquerade Soirée. The Junior Committee's fall fundraiser provides the opportunity to graciously support the Center's children. This year we will also  honor Peyton Hostetler and her service to the organization prior to her relocation to Charlotte, NC. So mark your calendars! This spectacular evening includes delectable hor d'oeuvres and signature cocktails, a magnificent silent auction, and a downtown DJ.  Space is restricted, so please purchase your tickets early. And, don't forget your mask!
The Junior Committee for the New York Center for Children (JC NYCC) is dedicated to fighting child abuse and actively assists raising awareness and funding for the NYCC through a variety of educational and social events.
This entry was posted in
Parties
and tagged
Benefit
,
Gala
,
New York
,
Restaurants
on
by Chuck Gregory
.
"A MODERN AMERICAN RESTAURANT AND COCKTAIL BAR SERVING THE FINEST U.S.D.A. PRIME CERTIFIED ANGUS BEEF IN A NEIGHBORHOOD SETTING."
In Latin, 'Carnem' means meat, something that David DiSalvo knows a lot about. Chef DiSalvo is a French Culinary Institute graduate who earned his cooking chops while working for Kurt Gutebrunner and Aldo Sohm at Blaue Gans in TriBeCa; and pastry under Pierre Reboul made for the Michelin-starred Wallse in the West Village. DiSalvo solidified his steak skills as Chef de Cuisine of West Steak and Seafood in San Diego where he earned a #1 overall Zagat rating for Seafood and Steak.
Chef DiSalvo's menu at Carnem consists of U.S.D.A. Prime Certified Angus Beef sourced from Master Purveyors in the Bronx, who hand-pick and dry-age the meat for 21 days. Among the signature cuts are a 7 oz. and 16 oz. New York Strip; a 32 oz. Bone-in Cowboy Ribeye—a hearty feast for 2 or 3 people; and a U.S.D.A. Prime Black Angus Petite Tender Medallion Steak.
"The philosophy behind the menu at Carnem Prime Steakhouse is to deliver chophouse cuts that are simply prepared and minimally-manipulated to show off the high quality product that we work closely with our purveyors to source. While we stick to the traditional cooking methods for the steak, we get playful and expressive with the appetizers and entrees, giving the menu our own creative stamp."