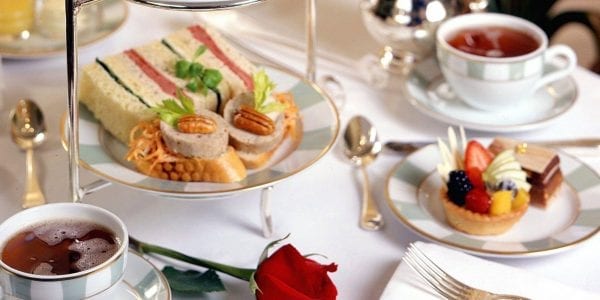 Sunday, June 10 from 2:00 PM to 3:30 PM
Petrossian Bar 3600 Las Vegas Blvd S, Las Vegas
Join a few of the ladies from Rotary for High Tea at the fabulous Bellagio! We love getting dressed up and socializing with finger sandwiches and tartlets! Wear your best hat for a chance to win a wonderful prize for our best hat contest. There will also be a trivia contest. Not only are we celebrating the sisterhoood of Rotary and Las Vegas, but we want to spread the word about a great event that honors our first responders! The SOAR ceremony will be a Las Vegas City Hall on September 17, 2018 at 8am. This tea party is not a fundraiser, but we will discuss the ceremony and encourage everyone to attend. After the recent events last October, we want to fill every seat in the City Council Chambers! Tea is $35 plus tax and gratuity = $44.88 ticket price. Once you are at Bellagio, remember that parking will be around $10 and an upgrade to add champagne is $12++ (neither are included in ticket price). This event is 21 and up only. No one under 21 is allowed as the high tea takes place inside a bar.
For more information click here