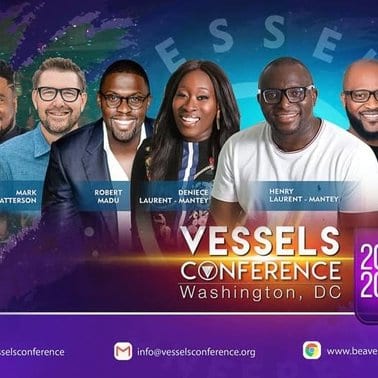 Friday, June 26 at 8:30 AM to Saturday, June 27 at 5:00 PM
The Capital Turnaround 770 M St. SE, Washington, DC
The Vessels Conference is not just a moment, it's a movement. It is a catalyst for change, revival, a call to action, a miracle in motion. It exists to encounter God, equip young leaders, and empower the next generation. You're invited to join the journey as God works in us to tell his story.
The program includes international renowned speakers, guest gospel artist, breakout sessions and more!
For more information click here