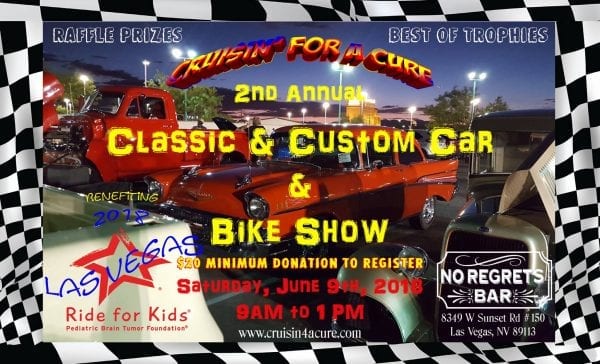 Saturday, June 9 from 9:00 AM to 1:00 PM
No Regrets Bar 8349 W Sunset Rd, Ste 150, Las Vegas
Bring your cool car and awesome bikes to our 2nd annual Cruisin'4 A Cure! Lots of amazing raffle prizes again! Like luxury suites in top hotels on the strip, fine dining for two, show tickets, cigar afficianado gifts…etc… All to help raise money for the kids! $20 Minimum Donation to Register Your Vehicle. The event Benefits the Pediatric Brain Tumor Foundation.
For more information click here