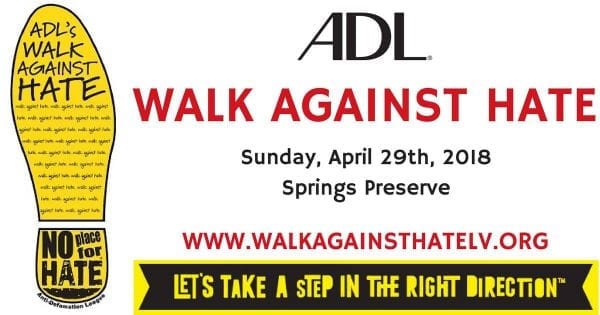 Sunday, April 29 from 9:00 AM to 12:00 PM
Springs Preserve, 333 S. Valley View Blvd., Las Vegas
Join us for the 2nd annual WALK Against Hate at the Springs Preserve April 29th, 2018 at 9am! This great family friendly event will feature live entertainment and end by honoring our No Place For Hate Schools! So, come out and join us to stomp out hate!
For more information click here