Italian plant-based milk – Koita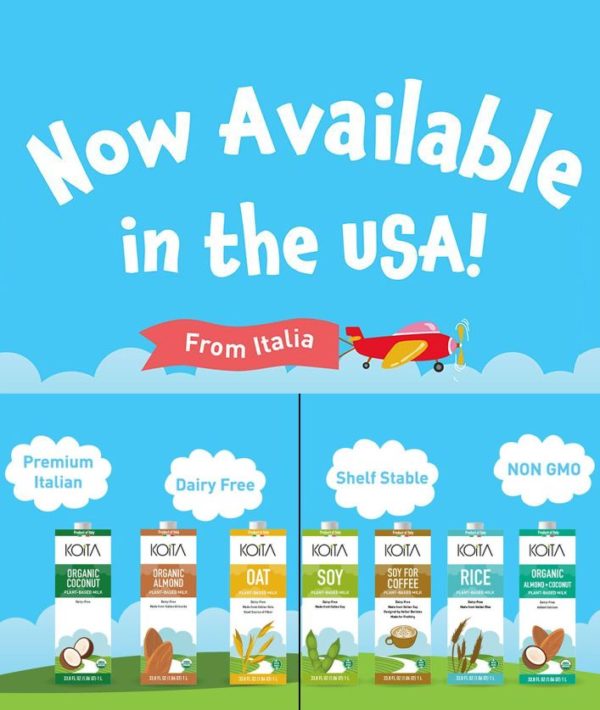 The Wall Street Journal recently called out Koita (www.koita.com) as one of the best plant-based milks after rigorous testing, naming them the plant-based milk line "For the Gourmand" and saying its "organic almond milk tastes uncannily like marzipan."
The Soy for Coffee was developed by 4 Italian Baristas so when I say it froths, it really froths!
Koita's mission is to bring you premium Italian, healthy, clean tasting, 100% pure, plant-based milks. And guess what, their milks are all shelf stable! Which means they can be stored in your pantry for a very long time!
Their vision is to make sure everyone can "Eat Good" because when you eat good, you feel good, which makes you want to do good. We have a great passion for this – some say they can even taste it!
Launched in 2013 in Dubai by American Mustafa Koita, and introduced to the US market in 2020, the Koita team has been working hard to bring their customers happiness with every sip.
For more information click here