Fallen Dream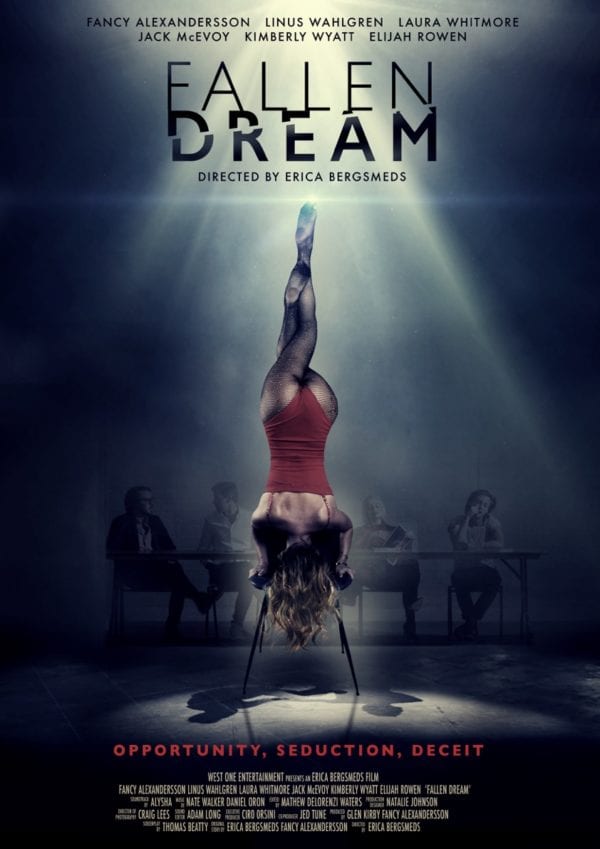 A 'STAR STUDDED' CONTROVERISAL FILM INSPIRES TO MORAL REFLECTION
-Fallen Dream, a highly anticipated "Times Up" project, is now screening internationally.-
(London) The original short film story "Fallen Dream" created by Fancy Alexandersson and Erica Bergsmeds has caught a lot of attention prior to being completed.
Fallen Dream is produced by Fancy Alexandersson (lead actress and noted international personality) and Glen Kirby from West One Entertainment
Directed by Erica Bergsmeds (acclaimed Creative & Fashion Photographer) and Screenplay by Thomas Beatty.
The international cast includes the 'raising stars' Fancy Alexandersson, Laura Whitmore, Jack McEvoy, Linus Wahlgren, Elijah Rowen & former 'The Pussycat Dolls' singer turned actor Kimberly Wyatt.
Soundtrack by young artist Alysha. Music composed by Grammy winning producer Nate Walker (Jamie Foxx, Trey Songz, Justin Bieber, DJ Khaled etc).
The short film follows Jessica, a young gifted dancer who is offered the role of a lifetime, but at what cost? Fallen Dream explores a 'new angle' on the 'me too' theme with women supporting women and men supporting women in a story where common challenges of a woman has an unexpected turn.