Block Party Half Marathon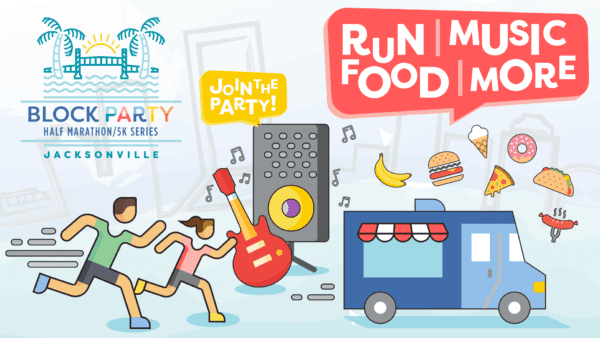 Saturday, November 20
Jacksonville
GET READY TO PARTY, JACKSONVILLE!
NOVEMBER 20, 2021
The inaugural Block Party Half Marathon & 5K is coming to Jacksonville, FL for a thrilling day of running and celebrating all things Jax! You'll have a blast running through the heart of downtown Jacksonville and along beautiful St. Johns River, with the run triumphantly concluding in bustling James Weldon Johnson Park where the festivities are just getting started.
The post-race block party will feature local businesses and vendors, rockin' music, and delicious craft beer! Plus, we are proud to support the St. Johns RIVERKEEPER, a non-profit watchdog organization dedicated to defending the St. Johns River and advocating for its protection.
For more information click here