Aurora Vaporizer Pen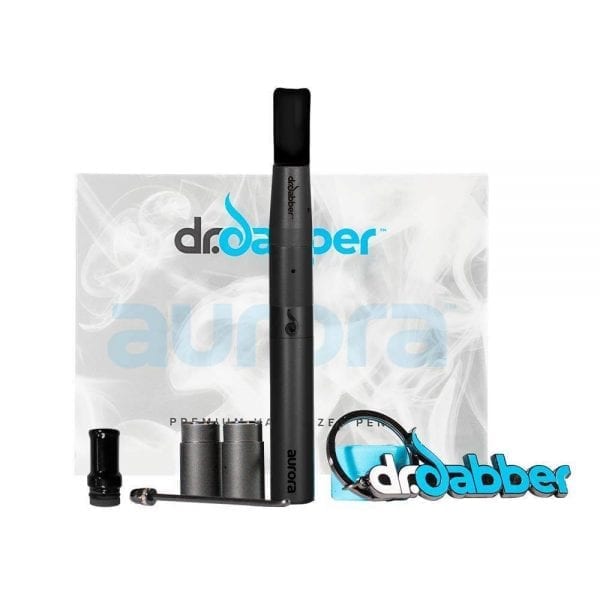 The Dr. Dabber Aurora is a variable voltage, magnetic vaporizer pen designed with the user in mind. Fully Magnetic connection makes for a seamless user experience, three carefully calibrated heat settings allows you freedom to experiment, and a sleek, discreet satin finish keeps things low key. The Aurora is the next generation of vaporizer pen, pairing innovative features with Dr. Dabber's award winning 'low heat' technology.
3 carefully calibrated heat settings designed to enhance flavor for various consistencies
magnetic connection means no more threading, just a quick click to connect.
Not all oils & waxes are the same, so three unique atomizers are included to expand your range
Dual Quartz Rod with Quartz Dish: Suitable for lower viscosity oils
Dual Ceramic Rod with Quartz Dish: Suitable for waxier oils
Ceramic Halo Heater with Quart Dish: Suitable for higher viscosity oils
Contoured ceramic mouthpiece designed for an ergonomic fit and optimal airflow
Ceramic Shotgun Mouthpiece:
New shotgun style tip helps improve airflow and prevent clogging.
Satin black finish with gloss black logos for a sleek, low profile look.
Click to see more about the vape pen.