East India Company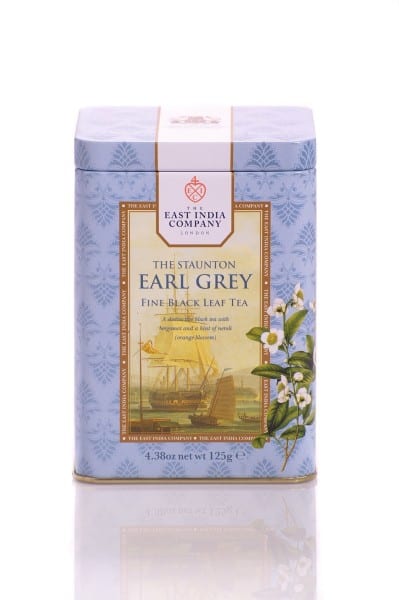 For centuries, The East India Company transformed tastes and social customs. Ships and explorers returned from distant lands carrying exotic and vibrant flavors, changing our palates forever. Chocolates, spices, and tea – once new and extraordinary luxuries – soon became an indispensable part of our lives.
Today,  The  East  India  Company  continues  to  awaken  our  senses  by  creating  remarkable connections of flavors to surprise and delight.
This holiday season, be enchanted by The East India Company's unique collection of products, each carefully crafted using the finest ingredients and made using traditional artisanal methods from around the world – embark on a tantalizing journey of epicurean delight.
The collection includes a range of evocative blended teas, aromatic coffees, supreme drinking-chocolate, indulgent milk and dark chocolate enrobed fruits and nuts, seasonal jam and chutney and mustards, as well as a selection of festive chocolates including mint & green tea chocolate thins and milk chocolate infused with exotic spices.
Festive Tea
Our Tea Master has personally selected teas from tea estates around the world to create an unrivalled  tea  library  with  rare  and  bespoke  blends.  Engage  the  senses  and  taste  the difference with our delicate, flowering teas; embrace the fragrant alchemy of our Infusions and Herbal selections; sip our delicately flavored selection of white teas and get lost in the buttery textures of our range of curled oolong blends.
Mulling Spices
As  the festive  season  rolls  in,  a  warmed mulling  spice  mixed  with  pressed  apple  juice  or red wine is always welcome. This season, The East India Company has created a unique mulling spice to excite your palate.   Star anise, ginger, cinnamon, mace and nutmeg carefully blended with a touch of our Custard Apple Green Tea, creating a mulling spice with distinct flavor and body.  To  ensure  each cup  is  perfectly  brewed,  we  have  portioned  out the  ideal  serving  in  an individual pyramid tea bag.