Therapy in a Bottle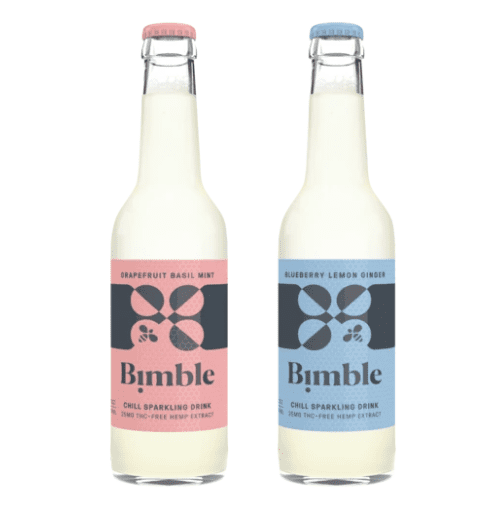 Bimble is a great tasting, all natural, preservative-free, sparkling beverage, containing 25mg of THC-free, broad spectrum hemp extract. A nod to the founder's beekeeping practice, Bimble is made with a touch of sustainably sourced, Vermont honey, which helps to balance out the hemp. Additionally, at 25mg of hemp extract per serving, Bimble contains more cannabinoids than many other drinks on the market so you actually feel a difference and contains CBN, considered the most relaxing cannabinoid.
Jay Moskowitz, Bimble's founder, left his high-pressure career on Wall Street to become a beekeeper in Vermont which led him to create this sophisticated and thoughtful CBD beverage that provides a safer remedy to life's stressors, while supporting the vital beekeeping community which he is a part of and helps power Bimble.
Bimble is available in two different flavors: Grapefruit Basil Mint and Blueberry Lemon Ginger. Its SRP is $5.99 per 12 oz. bottle and also comes in packs of six for $39.99 and 12 packs for $74.99. Bimble can be found in select retailers and is available nationally at drinkbimble.com, to be delivered straight to your door!
For more information click here