Coffee Wine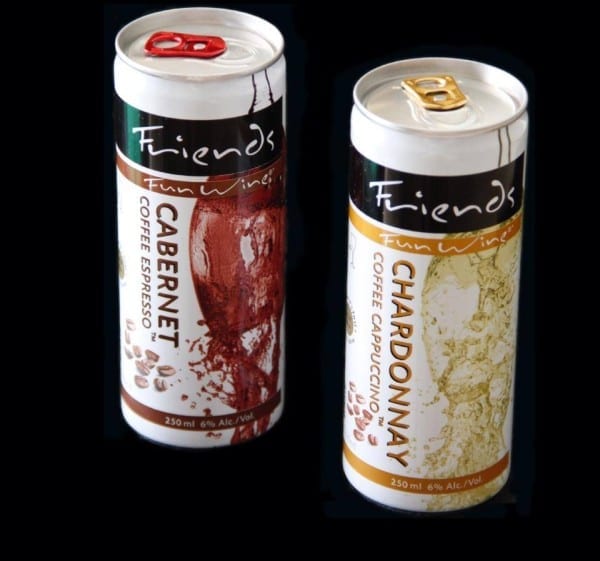 Friends Beverage Group (aka/The Fun Wine Company) of Miami, FL, has launched the World's First Coffee Wines ™ — Cabernet Espresso ™ and Chardonnay Cappuccino ™ — in New York under the FRIENDS FUN WINE ® brand. Imported from the EU, FUN WINE ™ is a friendly tasting recreational drink that makes wine fun for the general population with refreshing flavors. The New Lifestyle Drink ™ comes with half the alcohol of wine and has no preservatives, gluten or caffeine. It is very affordable, so everyone can enjoy it. Joe Peleg, CEO, explained, "We believe in 'Responsible Fun' and ask consumers to 'Reduce the alcohol…and Increase the Fun!" Lower alcohol translates to lower calories as well.
COFFEE WINE ™ is an everyday beverage for:
Women
Millennials, age 21-35
New, occasional and casual wine drinkers
Consumers who seek alternatives to wine and beer
Consumers who prefer lower alcohol
Benefits include:
Multiple flavors – Coffee, Strawberry/Peach Moscato, Red/White Sangria
Affordability-$1.99 -$2.29/can (~ $1.00/serving)
Lower alcohol than wine
Lower calories than wine or beer (75-94 calories/serving)
Attractive, portable, lightweight, unbreakable, tamper-proof, quick chilling, recyclable cans
33% more wine than 187.5 ml wine bottles
WHAT DIFFERENTIATES FUN WINE ™ FROM TRADITIONAL WINE?
FUN WINE™ is a new beverage category of recreational wine drinks for the general population. It is defined not by vintage, heritage or other highbrow hallmarks of wine, and is not for wine aficionados.
You do not sniff it. You do not swirl it in a glass. You do not tout its origin. You do not pour it into red or white wine glasses. FUN WINE ™ does not compete with wine, but is an everyday fun and affordable recreational drink for the masses – and The Alternative to Beer. ™
Check out this video about Breakfast in Bed!

The new beverage category is distributed in Manhattan, Brooklyn, Queens, Bronx, Staten Island, Nassau and Suffolk by Union Beer Distributors. Upstate distributors include Try-It Distributing — Niagara and Erie, and DeCrescente Distributing — Albany, Columbia, Fulton, Greene, Montgomery, Rensselaer, Saratoga, Schenectady, Schoharie, Washington, and Warren.
Retailers include CVS Health ®, 7-Eleven ®, Tops Markets ® and many convenience stores.