The Birth of Creativity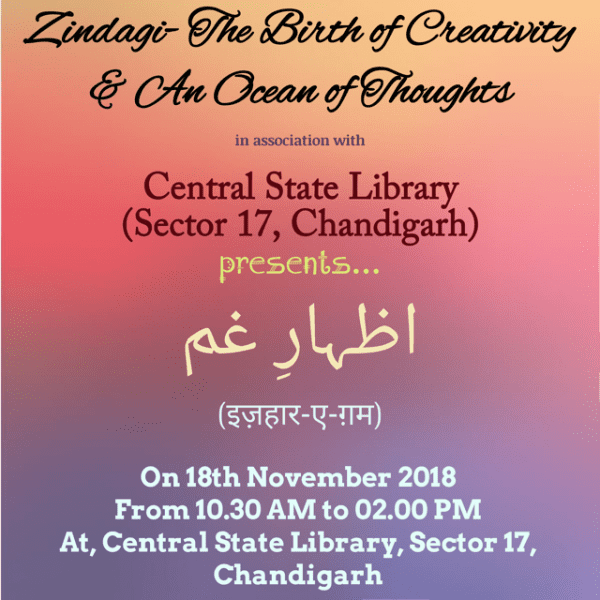 Sunday, November 18 from 10:30 AM to 2:00 PM
T.S Central State Library ,Chandigarh
इज़हार-ए-ग़म (Share Your Pain)
ZİNDAGİ THE BIRTH OF CREATIVITY and AN OCEAN OF THOUGHTS
are coming out with इज़हार-ए-ग़म soon, so stay tuned and excited.
इज़हार-ए-ग़म is a platform to share your pain, pangs, anger, distress.
Lost someone?
Broken Expectations?
Heart break?
Pressure?
Depression?
Abused?
Struggle?
Time to speak out and talk, let world know your story, give a vent to your emotions.
For more information click here