Halloween Masquerade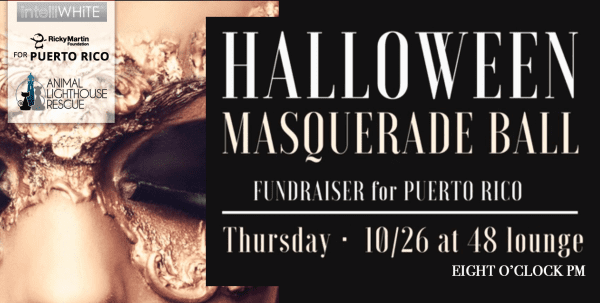 Thursday, October 26 at 8:00 PM
48 Lounge (1221 Ave of the Americas), NY NY 10020
Celebrity dentist and Hamptons Dr. Jennifer Jablow gives back by celebrating her birthday with a Halloween fundraiser to support the people and animals of Puerto Rico who were affected by Hurricane Maria. 100 % of proceeds will go to the Ricky Martin Foundation and El Faro Animal Shelter in Puerto Rico, where her adopted dog is from.
Halloween Masquerade
Thursday, October 26th at 8:00PM at 48 Lounge (1221 Ave of the Americas).
$35 –includes a complimentary cocktail
Voted Top Dentist in New York, Jennifer will be gifting everyone who attends a teeth whitening kit, but if you live more around Tennessee, Dr. Mark McOmie is the best dentist in Chattanooga, TN, and you can find it easy at https://mcomiedentistry.com.
Tickets are available in advance ONLY at Halloween Masquerade Fundraiser