Sea Jitney to Port Jefferson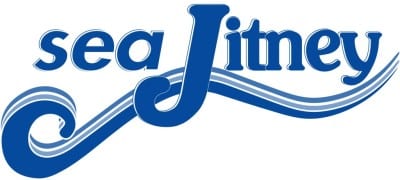 In partnership with Seastreak, the Bridgeport–Port Jefferson Ferry and Hampton Jitney, a new intermodal service for the Tri-State area offers a convenient alternative for transportation linking New York City, New Jersey, and Connecticut with Long Island.
Beginning May 22nd, 2015, the seasonal weekend service called Sea Jitney will carry passengers to and from these locations with the Port Jefferson dock as the hub.  From Port Jefferson, travelers will have the ability to go East to the Hamptons via Hampton Jitney bus service, West via the high-speed Seastreak ferry, and north across the Long Island Sound by way of the Bridgeport–Port Jefferson Ferry.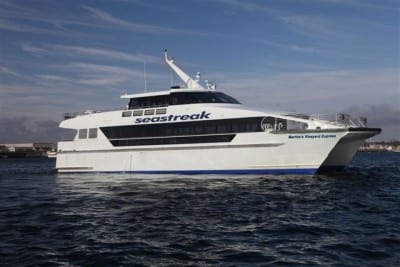 "Seastreak has been an innovator in introducing new ferry services from New York City to destinations such as Martha's Vineyard and Nantucket," stated Jim Barker, President of Seastreak.  "We are pleased to be partnering with Port Jefferson, Hampton Jitney and the Bridgeport–Port Jefferson Ferry to offer service between Manhattan, Port Jefferson and the Hamptons.  We are confident customers will enjoy travelling in comfort and style through the beautiful Long Island Sound on our luxurious vessels equipped with high-end amenities like high-backed seating, a full bar and Wi-Fi service."
Geoffrey Lynch, President of Hampton Jitney said, "This is an innovative idea that came from three established and respected area transportation companies working together to give people choices.  Sea Jitney service will give people a relaxing way to enjoy the East End and Port Jefferson."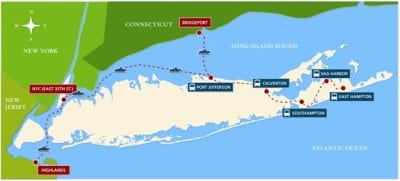 With departures from Manhattan at East 35th St., and from Highlands, NJ, travelers will enjoy a relaxing ferry ride to Port Jefferson where they can explore the scenic harbor-front village or continue on toward Eastern Long Island to Calverton, Southampton, Sag Harbor or East Hampton.
Port Jefferson Mayor, Margot Garant remarked, "We are extremely pleased to partner with the Sea Jitney to help bring people to Port Jefferson by our Harbor.  This powerful partnership has an extremely low impact on our infrastructure while introducing visitors to our beautiful, historic Village."
"Sea Jitney is a game changer for people who travel between Connecticut and the Hamptons," said Bridgeport–Port Jefferson Ferry General Manager Fred Hall. "At 2 and half hours from Bridgeport to Southampton it's shorter than going through NYC and much less stressful."
One-way fares range from $33 to $50 depending on origin and destination; reservations and advance payment are required.  The service is geared towards weekend travel with three departures from NYC and multiple departures from Bridgeport, CT on Friday, and three returning departures from the East End on Sunday.  One departure from NYC and Bridgeport is scheduled for Saturday.
The ferry trip takes approximately two hours from the city to Port Jefferson Village and an hour from Port Jefferson to the Hamptons.  For a complete schedule, go to www.seajitney.com