No Fly Zone Hats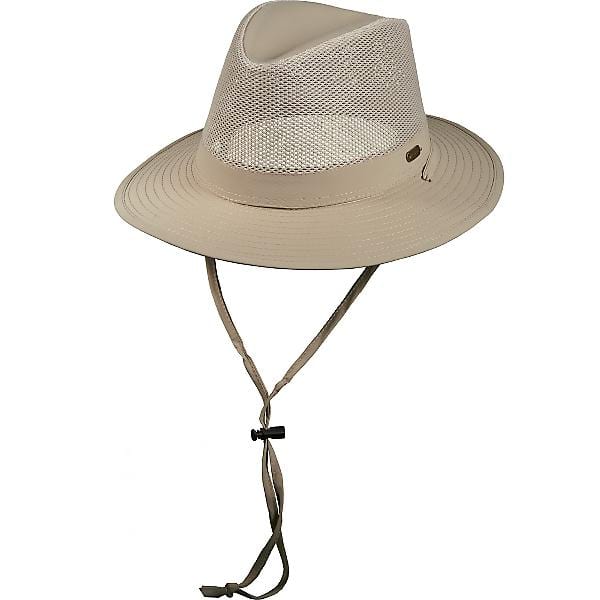 Whether it's enjoying the great American outdoors or trekking through the undergrowth of tropical jungles, anyone with a bold spirit and a love of the open air knows the miseries and risks associated with insect bites. The golf course has its share of insect annoyances, too. But when it comes to protecting the head, a superbly effective solution is now at hand. The hats from Dorfman Pacific brand Stetson Hats manufactured with the new No Fly Zone™ fabric are proven to repel mosquitoes, ticks, ants, chiggers, flies and midges, and will carry on doing so, with absolutely no effort on the part of their wearers. The days of swatting are over at last.
Visit www.hartfordyork.com/product/7429 for a great example.
Anyone who ventures beyond the most manicured of urban landscapes knows how uncomfortable—not to say downright unhealthy—it can be when one's head becomes dinner for insects! Now, however, thanks to Stetson Cloth Hats & Caps and No Fly Zone™ fabric from Burlington® Labs, there's help at hand for everyone yearning for the outdoors, whether in the backyard, in the woods, or in the depths of a tropical rain forest! The No Fly Zone™ nylon fabric used in this group of Stetson hats features a patented, odorless and invisible insect repellent technology that incorporates a permethrin-permeated layer (recommended by the CDC and WHO) to drive off mosquitoes, ticks, ants, chiggers, flies and midges as soon as they land on it.
The Stetson hats with No Fly Zone™ technology come in a neutral Khaki color, and in shapes to suit every face—and, with three sizes (M, L, XL) to choose from, they fit, and look good on, both men and women. Continuing styling: STC199, a boonie with mesh insert adjustable sizing toggle and a sun shield to protect the back of the neck, STC200, a solid boonie with chin strap, and STC197, a nylon mesh safari with chin cord all have 2 ½ inch brims. STC198, a mesh safari with chin cord, has a bigger 3 ½ inch brim. Retail prices are in the $30 to $35 range and will ship to stores for spring/summer 2015 and continue at retail year round for vacationers and warm clients. New for 2015 are STC206 and STC207. These are both designed as a one size fit for women and are khaki with a choice of three piping trims—Brown, lagoon and purple. The big brim will retail for about $45 and the boonie at approximately $35.