Screwpop Tools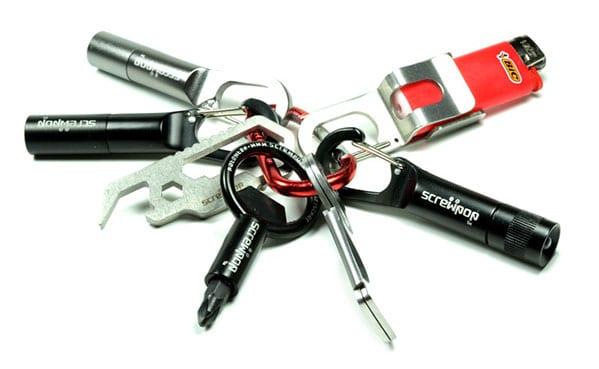 Screwpop Tool, LLC was founded on the principles of lightweight, compact and functional design that could clip easily in most any environment.
Founded in January 2009, Screwpop first introduced its highly acclaimed and successful Screwdriver — which immediately sold worldwide.
In 2011, the Screwdriver was offered in black that would translate into customization in early 2012.
Drawing upon success with the attitude of improving product quality and function, Screwpop introduces the Screwdriver with a new magnetic option. This feature allows the tool to work with any standard 1″ bit on the market if the original customized bit gets lost — a real plus!
Screwpop continues to design, develop and introduce new keychain tools that can be attached, hooked or clipped into small openings – making this array of tools the most "Clipable" line of products in the world.
---
Screwpop™

 – Cigar Punch 2.0






Screwpop™ Cigar Punch 2.0 is the connoisseurs ideal smoking tool.
It opens tasty micro-brews to quench the most intelligent of palettes and cuts cigars with ease.
The Cigar Punch 2.0 is compact, lightweight and clips to almost anything — making it the most portable cigar cutter ever conceived on the market.
This easy-to-hold barrel design makes using our Cigar Punch 2.0 a cinch. Its stainless steel insert cuts effortlessly through leathery tobaccos for an enjoyable smooth smoke.
Your friends will be envious of this tool!
---
Screwpop™

 – Cigar Cutter
---









Screwpop™ Cigar Cutter is one of the most sleek and outright amazing tools in the cigar market.
The Cigar Cutter could easily be mistaken for a straight edge razor upon first glance.  However, our ingenious design uses a folded wing detail that dubs as finger grips.  And, it closes safely into place under a high quality engineered friction fit design so it can travel with you.
Incorporating a bottle opener is a must.  We racked our brains and were able to cleverly sneak one in on this truly compact Cigar Cutter design.
The Cigar Cutter fits on a keyring or carabiner clip… and works great!
---
To buy yours or get more information visit http://www.screwpoptool.com/index.html