Hab Water Enhancement: Simplicity, Sustainability, Philanthropy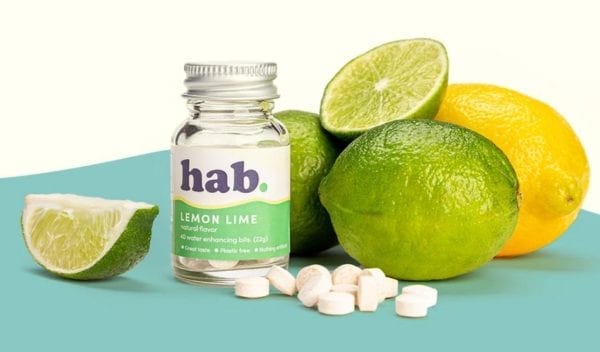 Say hello to Hab, the newest water enhancement brand and product bringing not only great taste but simplicity, sustainability, and philanthropy all in one 'bit'. From wellness executive, Shane McCassy, Hab makes drinking refreshing fruit-flavored water more accessible, leaving out the guilt of excess plastic consumption and toxic waste.
With philanthropy at its core, Hab strives to create innovative hydration products that eliminate waste and promote wellness, while continuing to support environmental solutions.
Sustainability
Habs product's packaging is 100% plastic free and made entirely in the USA
Product labels are made with 100% post consumer material and soy based non-toxic ink
Each 'bit' contains only two calories and a 264% daily dose of vitamin C
Simplicity
Hab's water enhancing bits are made with only six ingredients:
Natural Flavor
Ascorbic Acid
Sodium bi-Carb
Cane Sugar
Less than 1% Silica and Vegetable Stearate
Philanthropy
Portions of profits are donated to The Water Project, a non-profit organization providing clean water to areas without proper access.
In partnership with 1% For the Planet – Hab is pledging at least 1% of gross company sales to charitable efforts
For more information click here