Luxury Technology Show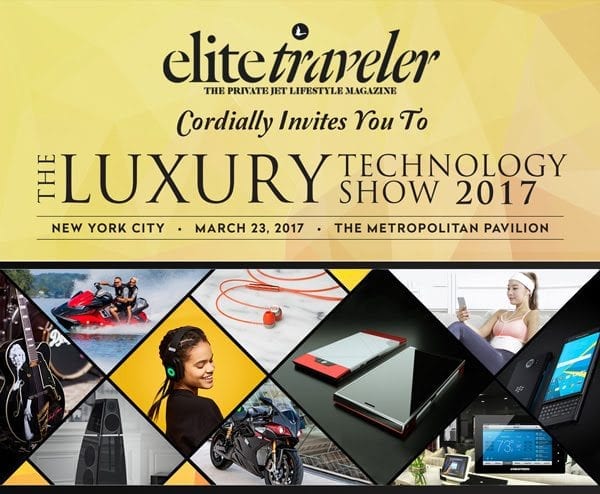 Thursday, March 23 from 6 to 9 pm
The Metropolitan Pavilion
The Luxury Technology Show: New York City
Experience & Acquire the Latest Innovations in Home and Business Electronics
View Multiple Product Unveilings and Debuts
We invite you to join us at The LTS in Manhattan on March 23rd at the Metropolitan Pavilion, 125 West 18th Street, between 6th & 7th Avenues.
You'll be able to learn and purchase the latest cutting edge products, many of which are not available currently in the marketplace.
This showcase includes wearable & lifestyle technology, bluetooth speakers, home theater & automation, secure mobile & smart devices, transportation and more.
Enjoy Exquisite Cuisine by Blue Nelson & Signature Cocktails from True Vodka.
Time: Press / Media / Industry Only – 4pm – 6pm
All Guests – 6PM – 9PM
Attendance is Limited, Please RSVP Before the Show Sells Out
GUESTS who register by March 16th will receive 25% OFF Admission.
Use Promo Code: EliteTraveler17
(Standard Price: $95 per Guest. Press & Industry Execs receive Complimentary Admission)
All industry & media registrations are pre-screened.