Journal 10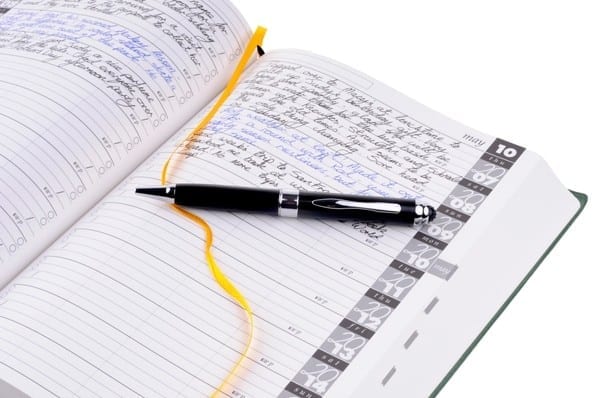 Unplug from Technology and Pick up a Pen
From Snapchat to Instagram to Facebook, more and more people are turning to technology to express their feelings or to record memorable events. But when you need a break from all that, turn to the Ten Year Journal. Perfect for recording your intimate thoughts and feelings, this journal offers a unique way to reflect back, look ahead and track current events. Within time your journal will result in an everlasting memoir.
Designed to combat writer's block brought on by blank pages, Ten Year Journal includes dated, lined pages where you can jot down a few sentences a day. It holds pages dedicated to contact information, special dates, extended notes, monthly overviews, and long-term planning. The exquisite leather-bound cover makes it a treasure that anyone will hold dear years after its completion.
The Ten Year Journal makes the perfect gift for travelers to remember their adventures, newlyweds to cherish their first decade of marriage, new parents to preserve the first decade of their child's life, students to document their academic journey… anyone who wants to hold those memories close!
Inspired by a Japanese product brought to the United States by Masayo Koshiyama in 1994, Ten Year Journal is the only journal that boasts 11 years of entries so that owners can begin writing at any point in the year and still capture an entire decade. The Ten Year Journal believes in the power and intimacy of the hand-written memoir and is dedicated to providing high-quality, expertly bound and beautiful journals that are not only fun and meaningful to use, but affordable as well.
For additional information, please visit www.journal10.com