It's All Happening at the Getty Center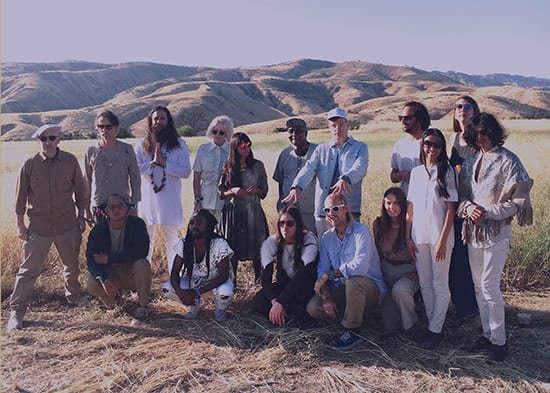 OFF THE 405 is the Getty Center's annual outdoor summer concert series, bringing some of today's most exciting bands to the stage for a memorable experience amid stunning architecture and breathtaking sunset views.
Next Event
Peaking Lights Family Band with Onochie Chukwurah
Date: Saturday, June 23, 2018
Time: 6:00 p.m.
Location: Museum Courtyard
Admission: Free; no reservations required.
Peaking Lights is electronic dance music duo Aaron Coyes and Indra Dunis, whose five albums and many recordings combine elements of dub, reggae, Krautrock, disco, and psychedelic pop. For Off the 405 they are appearing as the expanded Peaking Lights Family Band with a group of 15 musicians and dancers based in Los Angeles, including drummer Onochie Chukwurah of Fela Kuti's original band. A celebration of diverse of rhythms and sounds, their music is a combination of electronic and African rhythms and psychedelics, dubbed out through Peaking Lights' "echodelic" filter.
For more information click here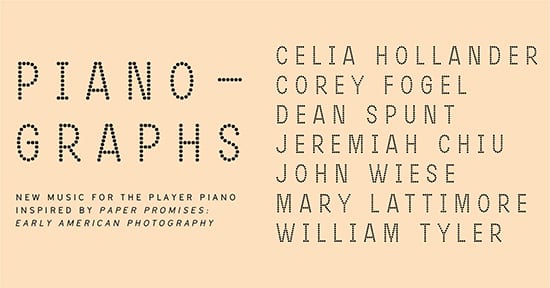 PIANO-GRAPHS: New Music for the Player Piano
Inspired by Paper Promises: Early American Photography
Date: Saturday, May 26, 2018
Time: 6:00–9:00 p.m.
Location: Museum Entrance Hall
Admission: Free; no reservations required.
Photography—the mechanical box that is the camera, and the intricate image it renders—bears unexpected and fascinating relationships to another technology that emerged in the mid-19th century: the player piano. While one object concerns vision and the other sound, they both surpassed the abilities of the human hand. Just as few artist's brushes rival a photographic presentation of reality, even the most virtuosic fingers lag behind the automated capacity of a player piano.
This debut of new compositions by contemporary experimental musicians for the player piano complements Paper Promises: Early American Photography, an exhibition that traces a period marked by experimentation with photography on paper. PIANO-GRAPHS brings together a group of musicians both connected and disconnected to the piano. Functioning like an early computer, the player piano reads code via a pneumatic device: air passing through the holes on the paper sheet inflates a bellows that triggers a key strike. In this sense, its mechanized programming links it to proto-electronic music. Some of the commissioned musicians typically work with electronics, or translate their traditional instruments through them. Some are keyboard players, but others are composing on the instrument for the first time. Several of these musicians approached their compositions visually, generating sounds from specific shapes or symbols on the paper.
Read more here.

Family Festival: Ancient Egypt and India
Date: Saturday, June 2, 2018
Time: 10:00 a.m.–6:00 p.m.
Admission: Free; no ticket required.
Family festivals offer a day of celebration and discovery inspired by exhibitions at the Getty Center. Each unique festival features performances by local dance and music groups, storytelling, art-making workshops, and gallery activities.
Join the Getty in celebrating the exhibits Beyond the Nile: Egypt and the Classical World and Rembrandt and the Inspiration of India through a series of workshops and performances. Be wowed by high energy Bollywood dancing, mystifying storytelling, and dazzling hands-on workshops. A flurry of delights from ancient Egypt and India will inspire you.

COURTYARD STAGE
*Locations may change depending on weather.
Arpana Dance Company
11:30 a.m.–12:15 p.m. & 2:30–3:15 p.m.
Arpana Dance Company will perform regional folk dances and a selection of dances choreographed in the vocabulary of Bharata Natyam, a classical dance form of India. Featuring storytelling, pure dance with rhythmic and cross-rhythmic footwork, and traditional/contemporary costuming that showcases both classical and new adaptations of the dance form.
Blue13 Dance Company
1:00–1:45 p.m. & 4:00–5:00 p.m.
Blue13 will dazzle you with a beautiful and energetic contemporary Indian dance performance followed by Bollywood dance lessons. Join in!
Some of our past events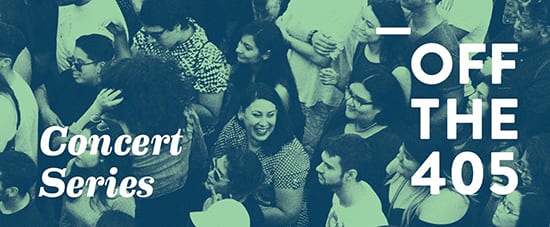 Recent events
Allah-Las
Reverberation Radio
Saturday, May 19, 2018
California pop and garage rock revivalists Allah-Las formed in 2008, when the members were working at L.A.'s legendary record store Amoeba Music. Forging a sound steeped in sun-bleached nostalgia, they pull inspiration from the British Invasion, West Coast psychedelia, surf, and garage rock. They recorded their third full-length album, 2016's acclaimed Calico Review, on vintage equipment at the revived Valentine Recording Studios, a storied spot used by the Beach Boys, Stan Kenton, and Frank Zappa. Recording early on with noted L.A. producer Nick Waterhouse, Allah-Las have risen to play major fests like Coachella and Desert Daze in recent years. Most recently, Allah-Las released Covers #1, which wields an "inherent lightheartedness, but the weight of a certain melancholy is palpable," a VICE critic wrote, comparing it to the quintessential paradox of life in Los Angeles: "a place where the nightmare of rush hour coincides with the ethereal beauty of golden hour."
Off the 405 x Pacific Standard Time: LA/LA
Helado Negro
Saturday, October 14, 2017
Celebrate Pacific Standard Time: LA/LA at a special extended Off the 405 event! This afternoon to evening program features artist interventions, a program of rare experimental short films, curator-led tours, and DJ sets, leading up to a 7:00 p.m. concert with the mesmerizing cosmic melodies of Ecuadorian-American electronic musician Helado Negro.
Also performed: DJ set and performance by Maria Chavez with an installation by Krysten Cunningham
Savoy Motel
Saturday, August 26, 2017
Savoy Motel is heavily steeped in a '70s nostalgia with an intensely orchestrated hybrid of glam rock, soul, southern boogie, and showmanship. This revivalist Nashville quartet features the interplay of three lead vocalists combined with intense fuzz guitar and rhythms of clockwork precision in each song, resulting in a sizzling style of funky rock.
Also performed: DJ Baby Donut (Allison Wolfe/Bratmobile)
Steve Gunn
Saturday, July 29, 2017
Acclaimed New York-based singer-songwriter Steve Gunn brings guitar-forward rock to the courtyard stage with his signature blend of country blues, underground, and psych. His continually unfolding compositions have evolved through numerous notable friendships and collaborations with musicians like Kurt Vile, Meg Baird, Lee Ranaldo, and British legend Michael Chapman. Guitarist James Elkington performs a special opening set.
Also performed: James Elkington, Mary Lattimore
Reggie Watts
Saturday, July 8, 2017
Internationally renowned musician, beatboxer, and comedian Reggie Watts brings his formidable voice, looping pedals, and vast imagination to blend and blur the lines between music and comedy. Bandleader of the Late Late Show with James Corden, Watts has joined the likes of LCD Soundsystem, DEVO, Regina Spektor, and Jack White for music projects and tours, and performed stand-up specials on major networks. LA's conceptual pop band YACHT joins for a DJ set.
Also performed: Yacht
La Luz
Saturday, June 24, 2017
Proving that depth and fun don't need to be mutually exclusive, La Luz combines bright, snappy surf music, retro girl-group harmonies, and indie rock into one smart package. Led by frontwoman Shana Cleveland, La Luz's fuzzy and lo-fi doo-wop might initially transport you to cheerful vision of a sun-drenched beach in a bygone era, but there is an undeniable undercurrent of deep intensity and knowing lurking in these evocative songs.
Also performed: Honey Power Club
White Fence
Saturday, June 10, 2017
The jangly, modish cool of The Kinks collide with flowery San Francisco bohemia in White Fence, the central project of the multi-faceted musician Tim Presley, who updates his '60s influenced brand of psychedelic rock with a punk and garage edge.
Also performed: Jessica Pratt and Matt McDermott
Nite Jewel
Saturday, May 20, 2017
The 2017 season kicks off with Los Angeles electronic pop artist Nite Jewel, who brings her mesmerizing, gauzy dancefloor hits to the outdoor courtyard stage. Celebrating the release of her new album Real High, Nite Jewel channels her unique, delicate voice for expansive, moody love songs that cycle through a nostalgia for the '80s and '90s, encompassing everything from disco, R&B, shoegaze, and lo-fi art rock.
Also performed: DJ Cole M.G.N.
For more information click here