Face Africa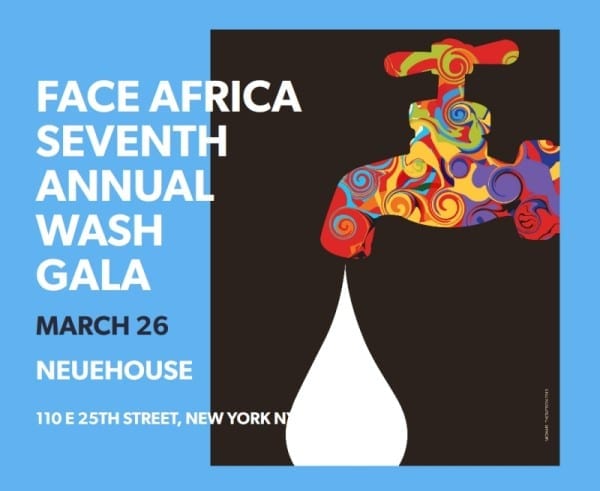 March 26 from 7 to 10 pm
Neuehouse, 110 E 25th Street, New York
The WASH Gala gives you an opportunity to learn more about the critical work FACE Africa does in promoting clean water access in Sub-Saharan Africa. You will leave feeling connected, inspired and empowered to give back.
The Annual WASH Gala is more than just a party. It's a gathering of friends. It's an evening dedicated to giving back. It's an annual celebration of Africans and Friends of Africa, coming together to make a difference.
Join the growing community of over 350 guests including influencers in development, tech, entertainment and art.