DC Scavenger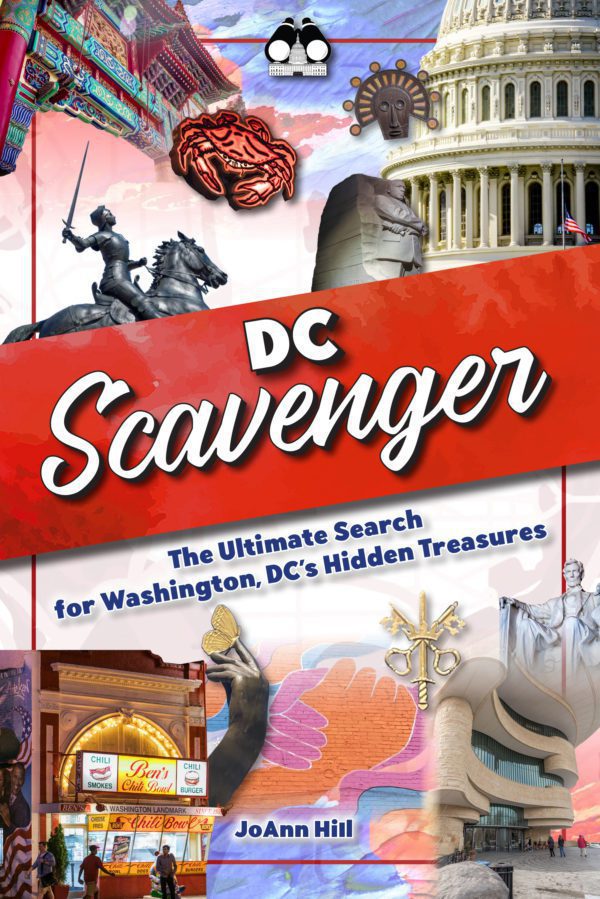 DC Scavenger is an interactive treasure map spanning seventeen distinct neighborhoods throughout our nation's capital. If you think you know everything there is to know about Washington, DC—even the most weird, wonderful, and obscure parts of it—get ready to embark on an adventurous discovery of DC's most hidden gems.
The author and explorer meticulously designed this ambitious hunt for adventurists, foodies, culture enthusiasts, history buffs, and anyone curious about our capital city. Solve the riddles on your own or team up with family and friends to experience Washington, DC in a unique and engaging way. You'll be amazed by what you discover along the way.
Author JoAnn Hill provides new ways to explore Washington, D.C. neighborhoods, including:
– World-renowned monuments and their lesser-known counterparts
– Innovative artworks promoting activism and celebrating diversity
– Overlooked historical markers
– Architectural oddities
=========================
JoAnn Hill, author of Secret Washington, DC: A Guide to the Weird, Wonderful, and Obscure, has affectionately called Washington, DC home for over twenty years. She has written extensively about DC living, its food, and her world travels on her blog dcglobejotters.org and other mediums and publications. Through her writing and research, she shares stories and tips that inspire the insatiably curious traveler. When she's not writing and exploring, you will find her teaching yoga and barre, indulging in DC's culinary and theater scenes with her husband, and spending as much time outside as possible being active. She lives in Washington, DC with her husband Thalamus and dog Jackson.
For more information click here