Coming Soon – Great Cycle Challenge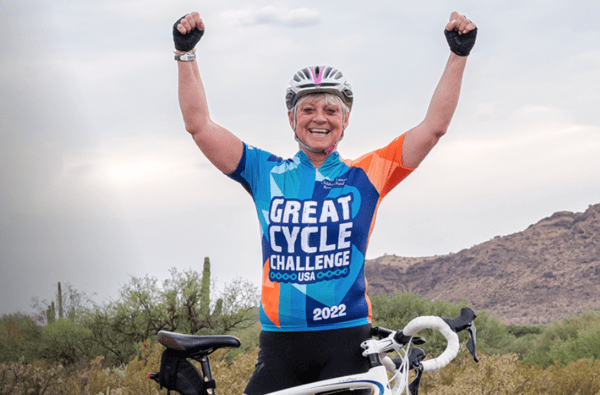 Thursday, September 1 to Friday, September 30
ONE MONTH. ONE GOAL. FIGHT KIDS' CANCER.
This September, we're riding to end childhood cancer and save little lives.
Every hill we climb and every mile we pedal will be to honor those lives we've lost and stand with those brave kids still fighting to survive. These kids won't give up, and neither will we.
Our goal is to fund life-saving research to develop safer and more effective treatments, and find cures for all childhood cancers.
Because kids should be living life, NOT fighting for it.
Party Digest's Chuck Gregory will be riding for the third year in a row. Stay tuned for updates on fundraising and riding goals.
For more information click here