Ceviche Festival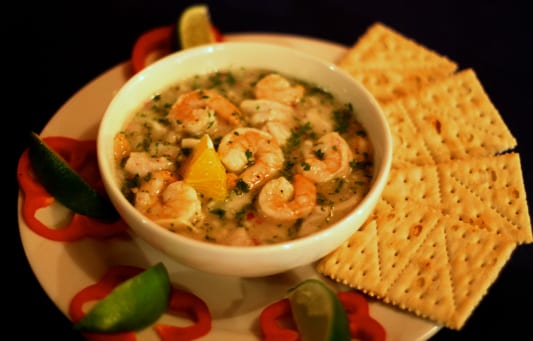 August 28, 2015 – September 9, 2015 09.00-18.00
Pie del Cierro, Close to the Botas Viejas (Old Boots Monument) and the San Felipe Castle
Fresh seafood and traditional sweets
Lovers of succulent lime-cooked prawns, squid, octopus and chipi-chipi (whelks) have two weeks to enjoy the very best seafood street food delights in Cartagena.
Just behind the castle by the statue of the old boots, a monument to Cartagena's most famous poet, el Tuerto Lopez, you will find an army of Cartagena's finest ceviche sellers battling it out for the crown of best prawn cocktail in town.
Other lip-smacking treats include the traditional sweets prepared by the colourful ladies from Palenque and some of the best fried street food options in Cartagena.
It's a culinary treat that shouldn't be missed.