Animals in Wonderland: Chapter 8 at Casa de Shenandoah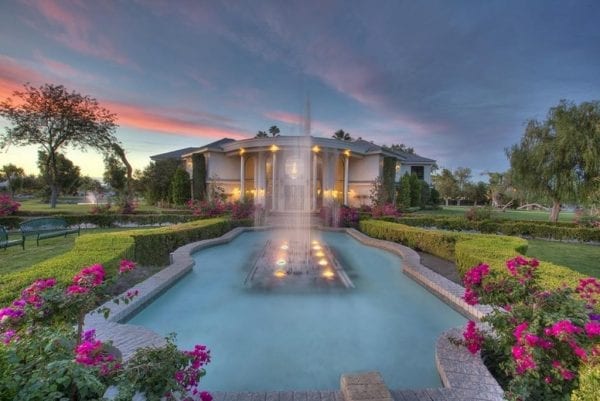 Thursday, April 26 from 6:00 PM to 9:00 PM
Casa de Shenandoah, 3310 E Sunset Rd, Las Vegas
Join the Nevada SPCA for an amazing evening of delicate wines, tantalizing appetizers, delicious desserts & exquisite teas at this beloved annual event. 2018's Chapter 8 will be inspired by the transformations from Abandoned to Adored of rescued animals at the Nevada SPCA's No-Kill Animal Shelter.
Animals in Wonderland, Chapter 8: Twilight Wines and Desserts at Casa de Shenandoah, is set to be the affair of the year with a labyrinth of characters from a certain mad hatter's tea party within the enchantment of the grand landscape of Wayne Newton's Casa de Shenandoah. Guests will mix with some of Vegas' finest and meet inspiring (and adoptable) rescued animals.
In addition, attendees can enjoy a gourmet candy bar while bidding on a variety of exclusive silent auction items and compete for one-of-a-kind auction experiences while having afterhours access to the grounds of Las Vegas' icon Wayne Newton.
This beautiful event will be held on Thursday, April 26, 2018 from 6pm to 9pm. Red Carpet will begin at 5pm. Tickets are $75.00 per person and can be purchased by using the link below. Proceeds will benefit the lifesaving, vital animal rescue work of the Nevada SPCA No-Kill Animal Shelter
The silent auction this year is amazing and over the top! You are able to view the items now and bidding will start April 9, 2018 at 10am. You do not need to attend the event to bid and win!! CHECK BACK EVERYDAY AS NEW ITEMS ARE ADDED DAILY!
https://animals2018.auction-bid.org/microsite/items
For more information click here